Wonuola Okoye: Fashion Entrepreneurs, Here Are 11 Business Tips to Help You Soar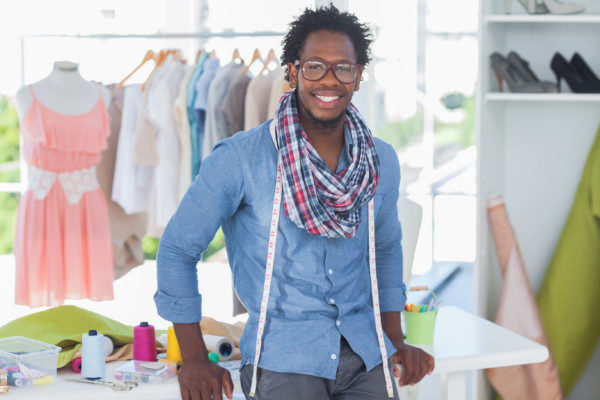 This fashion business! I have a love/not-so-love relationship with it. When it's good, it's very very good, and when it's bad it's horrid. So what are the things that make it good and how can we do more of it? And what are the business killers we need to steer clear of?
I know there are a lot of things we find challenging – production and funding to highlight two, but those are more complex and are deserving of their own posts. However, what are the other reasons most fashion businesses will fail and how can you mitigate them?
Have a Unique Selling Point
There are hundreds of brands with the exact same selling point. I call them the pure water brands. They replicate each other's styles, designs, models, shoot locations and creative direction. They look like clones. There is neither anything distinct nor special about them. With the myriad of fashion brands in Nigeria, it is important – no, it is essential that you are unique and distinct in order to succeed in this business. So, find your unique selling point (soul search, review the market, identify gaps and spaces you can play in) and own it!
Create a Brand Identity
I know I harp on and on about brand identity, but, please, oblige me. It's that important. So you have your USP now, you know your customers, you've found your why, great! Now let your brand identity be the visual representation of all of that. And I'm not talking just about the logo, I'm also referring to your mood, tone, colors and fonts and how they need to be consistent. You want your customers to have a great encounter with you each time, it makes you familiar and it instils trust.
Know Your Target Audience
In order to close a sale, there is some level of psychology required. It's easier to convince people you know because you know the right words to use to conjure the right emotions that will lead them to purchase. So how can you sell to someone you don't know? It's not impossible but it's inefficient. The easiest and most efficient way to close that sale is to understand who your customers are, what they like, who influences them to buy and where they are. I always do this exercise with everyone I coach where we create a detailed customer archetype. This way you have an image of them and you learn to communicate with them.
Communicate Effectively
This goes beyond knowing your customer and how to speak to them but addresses knowing your brand as well. I had a very interesting conversation at the Assembly Creative class where I spoke about how to communicate your brand. We reviewed a case study comparing two Nigerian brands – one luxury and another ready-to-wear. The class, being very honest and objective, uncovered that both brands didn't communicate the perception they want their buyers to have. Instead, the luxury brands' messaging targeted a younger demographic (who cannot afford their price points) and the ready to wear brands' messaging targeted a more mature audience. However, they design for a much younger demographic. Basically, brands need to marry their vision and their communications for the target market accurately. Take a step back, review objectively, then get a focus group to tell you what they really see. At the end of the day, you are designing for the buyer and not yourself.
Have a Creative Process
How do you arrive at your designs? Did you only (because this is not a bad idea when you don't do it in isolation) scour through Net-A-Porter and Zara looking for design inspiration? You run the risk of copying and pasting. Before you produce a collection you need to first have a theme, brainstorm, research, find connections, read, explore, travel, go for walks and get out of your comfort zone. This information will form the basis of your mood board, which you will then use to create your final sketches. For a step by step on how to create a mood board, click here.
Consider the Nigerian Factor
Yes, Nigeria. Nigeria has a way of working against you, almost as if it's doing the most to make you fail. Power, infrastructure, employees, levies and taxes can drain you of blood. But we shall overcome. One of the most impactful ways to reduce overheads is collaborating with other fashion entrepreneurs and stocking in multi-brand concept stores like The Republic. You'll get to test the market, make sales and get feedback from your customers in a cost-effective way.
Validate Your Business Model/Numbers
This one time, I had what seemed to be the most amazing idea ever. I couldn't wait to execute it, started making calls and setting the wheels in motion. I had gone as far as doing floor plans and even hired a contractor. Then I decided to run the numbers. I tweaked and tweaked to try to suit the narrative I wanted: that it was a viable business. But after a while, I had to accept defeat. The numbers didn't make sense. The business didn't make sense. Now, I know a lot of entrepreneurs fall into the same trap by putting the cart before the horse, and even going as far as investing heavily into an unvalidated idea. The numbers, albeit intelligent assumptions, are really the bedrock of any business. Before you dive in, run the numbers. And hey, if you don't know how – I'm your girl.
Don't Invest Too Much Too Soon
There is a risk of growing too big, too fast. I learned this one the hard way. When your business is doing well, it starts to get to your head. People say "Expand!" "Hire more people!" "Go global baby!" but when the proverbial s*** hits the fan your shoulders will drop. My business partners and I did the exact same thing. We expanded very quickly, but soon after the reality of multiple vendors, multiple staff, multiple locations and multiple overheads began to take its toll. We eventually dialled it back but not before it had caused significant damage. So don't let your hype get into your head. Grow at a steady and organic pace and only take on what your infrastructure can handle. To transform your business from startup to success, pre-order the ultimate start-up guide here.
Improve Your Business Processes
How many steps does it take from hearing about your brand to completing the sale? The fewer the steps, the better the customer satisfaction. The long-winded journey to making sales is leaving too much room for your customers to buy from your competitors. Take yourself through the customer's journey and assess how many pain points there are before completing a sale. I heard the most absurd thing the other day. Some retailers/service providers require a face to face before they reveal their prices. Excuse me sir/ma, you are a learner. To have a one on one coaching session with me, click here.
Fix Customer Services
Let's just do better. That's all I have to say on that!
Do It For More than Just The Gram!
Guys, doing it for the 'gram is high up there in my top 5 reasons for businesses failing. We get so bogged down with trying to paint the perception of success and all the good stuff, we forget to do the actual work. And let me break it to you, the ruse is up! Ko le werk! I saw a funny meme last week that said, Be careful how you portray yourself on social media, someone might actually meet you in person. In other words, when people come in contact with you (and you're badly behaved) and your products (and it's badly designed) how many of
them will be repeat customers? You guessed it – none!
The fashion industry in Nigeria has come a long way from Le Petit Marche and I have seen so many brands killing it. Now you can, too! So get out there and turn that fashion idea into a fashion business!
Photo Credit: Dreamstime