MINI IMPORTATION MADE EASY
A practical approach and guideline for Mini Importation business with the mindset of getting reliable good quality products at reasonable and affordable prices. The book contains step-by-step details of the basic requirement and procedures needed to start immediately.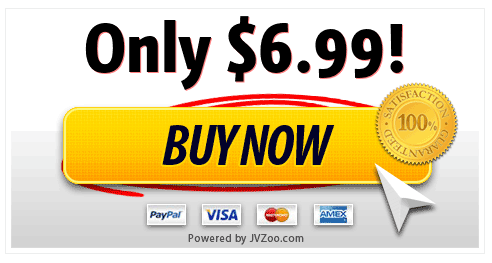 We all know that the public has a way of creating peculiar phrases and terminologies for things. That's what just happened with the term "mini importation."
Basically, mini importation refers to every importation undertaking that basically starts online with a lot of the processes completed from the comfort of your computer. In the early days, it was basically for people who placed small orders. However, that's NO longer the case.
For example, even if you want to order a container load of goods from China, Spreadit and other shipping agencies can handle the entire process for you and deliver your consignment to your doorstep.
So, mini importation is NO longer just about the size of the consignment you're bringing in. It just basically refers to every form of importation that takes full advantage of the internet to make the entire process easy for you, the mini importer.
Now, also bear in mind that when most people talk about mini importation they usually refer to bringing goods from China through Chinese websites like Aliexpress, Taobao, 1688.com,
Alibaba, etc.
Aliexpress.com
PROS…
i. You can easily place your order on Aliexpress. It's as easy as ordering on any e-commerce site.
ii. Most products come with a free shipping option.
iii. The prices of products are generally low, allowing you to sell for significantly higher IF you want to resell.
iv. There are excellent plugins that work great with Aliexpress to make pulling descriptions, products images, etc. very easy. This is a great time saver for folks who want to set up drop shipping sites.
v. It makes the drop-shipping model easy for almost anyone to implement.
vi. The platform has put in place buyer protection. You can take advantage of it if a product isn't delivered or if the delivered product is different from what was advertised on the site. This
protection is in force for 60 days.
vii. All payments you make on the platform are secure. You're dealing with a strong global brand.
viii. It has a great feedback system that enables you to sift out poor sellers. You can easily leave a review of your experience with a seller, good or bad. And, believe it or NOT, most sellers will do everything to ensure they don't get a bad review.
CONS…
i. Shipping times can be quite long. It's ok if you're placing an order for yourself. But if you are running an e-commerce site that's based on the drop-shipping model, you simply won't be able to compete with stores that deliver faster to their customers.
ii. You can't pay via PayPal. Yes, you have to input your credit card details. If you're one of those who insist on making payments via PayPal, this won't work for you.
iii. While Aliexpress offers great prices, you aren't getting your products for as low as possible
(Don't worry; I'll show you where many Aliexpress sellers source their goods).
Taobao
Taobao is also owned by the Alibaba Group. However, it serves purely as a retail platform for the Chinese. That's why everything about it is designed for the Chinese. But since the world has become a global village, folks won't pass by opportunities in one country. So, Taobao has become one of those sites where international buyers go-to source for goods.
PROS…
i. No minimum order quantity.
ii. Low product prices.
CONS…
i. Site is in Chinese and designed for the domestic Chinese market. This makes it difficult for you to place orders directly. You'll generally need an agent to buy from this site.
ii. Unless you consolidate your different orders through an agent, the cost of shipping out of China will likely make your orders cost you more than buying directly from Aliexpress.
iii. You'll have to pay agent fees of up to 10% or more. But if you have a good agent who
advises you correctly, he/she will advise you when it serves you best to use this site and save you money, overall.
Alibaba
PROS…
i. You can place your order from anywhere in the world. It is a global marketplace.
ii. You can find a manufacturer or large supplier for virtually any product you want.
iii. You get wholesale prices — That means cheap prices and It's in English (for those of us who communicate in English) and the interface is user friendly.
CONS…
i. My personal experience is that they do NOT offer the lowest price on items although some have argued that this is because product specifications for the Chinese market are lower than those for Europe or the US.
Those who take this position say that sellers on Alibaba charge higher because they deliver products that meet higher international specifications. But I beg to differ.
A number of sellers ACTUALLY sell lower-quality products on Alibaba. This is based on the fact that a number of scammers and unscrupulous folks have found their way to this platform. What about the feedback system and all that? Well, for those who know, these things can be easily gamed and manipulated by a group of folks who are committed to defrauding unsuspecting people.
ii. There are quite a number of scammers on Alibaba. While I've heard that Alibaba has been
taking measures to clean up the marketplace (like Alibaba trade assurance), isn't my first
recommendation to anyone who's into mini importation.
Now before someone begins to say that I said that Alibaba.com is a scam site, it ISN'T. It's just that many scammers have found different ways of taking advantage of the platform.
But if you MUST buy from Alibaba, take your time to research Alibaba scams and you'll NOT be a victim. Here's one article where you can start your research… Alibaba Scams — Beware of These and Stay Safe
iii. Since it's designed mainly as a B2B platform, many people might NOT be able to meet the minimum order quantity requirements for most products.
1688.com
PROS…
i. Lowest price on most items. We've run comparisons on a number of different products and I can tell you authoritatively that if you find a product on Aliexpress, Alibaba, Taobao, and 1688.com, that 1688 will have the lowest price for the same quality. Why? It's simple… Many people who sell on Aliexpress, for example, source their products from 1688.com.
ii. Most products are as advertised; just ensure you understand the product you want to sell.
For example, if you are selling shoes (like I do), do you know the difference between PU leather and natural leather? Now if you see a product image of the "same" product and one is classified as made of PU leather and the other of natural leather, would you understand the difference?
I've noticed that many people complain of being given "fake" products when they simply didn't understand what they read in the product's description. But if you understand your product and take the time to read the description, you'll generally get what you ordered. The reason for this is simple…
Since most people who buy from 1688.com are either Chinese or do so through a Chinese agent resident in China, it's easier for returns to be effected at low cost and refunds demanded and processed.
CONS…
i. Language barrier. 1688.com is in Chinese. That said; you can use the translation feature in Google Chrome to translate it into the English language.
ii. You can't pay directly with your regular credit card. So you'd either have a Chinese bank-issued card, AliPay, or use a Chinese agent.
iii. Using 1688 agents will cost you an additional 10 to 15% depending on who you use. But that said; the commission paid to the agent is swallowed up by the deep savings you make.
iv. There is a minimum order quantity on many orders. This can be a hindrance in a number
of cases.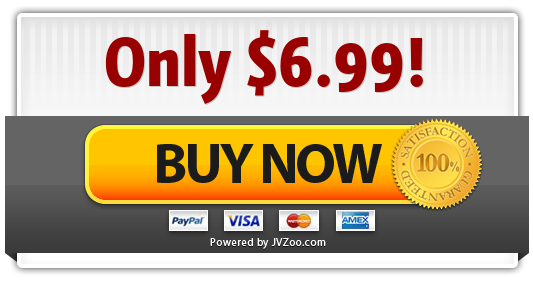 Watch the video below to brighten your mood.
https://youtu.be/kDfKeAVFD1s