HOW TO APPLY FOR AMERICA GREEN CARD LOTTERY FOR FREE
A step-by-step practical procedure for applying for a USA green card through the DV Lottery program and also participating in the American visa lottery for free. The book contains step-by-step details of the basic requirement and procedures needed to start your application immediately.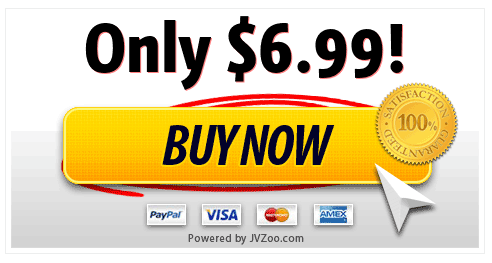 | | | |
| --- | --- | --- |
| ENTRY | IF YOU ARE SELECTED | INTERVIEW |
| Submit an Entry | Confirm Your Qualifications | Prepare for the Interview |
| Selection of Applicants | Submit Your Immigrant Visa and Alien Registration Application | Applicant Interview |
|   | Submit Supporting Documents | After the Interview |
We will be discussing how to submit an entry for the America Green Card or USA lottery program in this book and all the information that will be shared in this book is available online and can be verified from the U.S.DEPARTMENT of STATE.
We will introduce you to the U.S. diversity immigrant visa program and provide step-by-step guidance to help you submit an entry for the EDV-lottery.
Note: There is no cost or payment required to register for the DV program.
The Immigration Act of 1990 established the diversity visa or DV program where 55,000 immigrant visas would be available in an annual lottery starting in the fiscal year in 1995, the lottery aims to diversify the immigrant population in the United States by selecting applicants mostly from countries with low rates of immigration to the United States in the previous five years.
Diversity visas are distributed among six geographic regions Africa, Asia, Europe, North America, Oceania, and South America Central America, and the Caribbean.
No single country may receive more than 7 percent of the available DVS in any year, every year the Department of State publishes the list of eligible DV countries on their website and we strongly recommend that you confirm your country eligibility before proceeding
To enter the DV program there are a few strict but simple requirements, First, there is a limited period of time during which you can register for the DV program during each fiscal year which is October 1st at 12:00 noon Eastern Daylight Time and the last time you can enter is November 3rd 12:00 noon Eastern Daylight Time, so make sure you mark and set a note in your calendar and convert it to your time and date of the country that you're living in order not to forget. As soon as entries open you'll be able to head straight to the site and enter.
The second Requirement Is Eligibility, only individuals born in countries whose natives qualify to enter are eligible to submit. A DV entry native ordinarily means someone born in a particular country regardless of the individual's current country of residence or nationality, native can also mean someone who is entitled to be charged to a country other than the one in which he or she was born under the provisions of section 202 B of the Immigration and Nationality Act because a numerical limitation is placed on immigrants entering from a country or geographic region each individual is charged to a country your chargeability refers to the country whose limitation you count towards.
The Third Requirement for the DV Program is that you must meet either the education or work experience requirements. Only you as the principal applicant must meet this requirement, your spouse and children do not have to meet this requirement in order to register for the DV program. You do not need to prove that you've met the education or work experience requirements, you must however meet this requirement at the time you apply for your visa.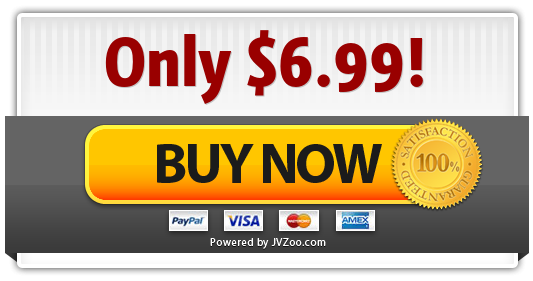 Kindly Download The Old Version of The E-Book for FREE @ "CLICK HERE"
Watch this video to brighten your mood.
Electronic Diversity Visa Program
U.S. State Department Web site for the 2023 Diversity Visa Program (DV-2023) is now open. The entry submission period for DV-2023 is from 12:00PM EDT (GMT -4) on October 6, 2021 to 12:00PM EST (GMT -5) on November 9, 2021. The entry form will only be available for submission during this period and this period only. Entries will NOT be accepted through the U.S. Postal Service.
After reading the instructions, click the "Begin Entry" button below to enter the DV Program.
Entry Instructions
Please read the DV-2023 Entry Instructions carefully. Entrants may be disqualified for not completing the entry form correctly or by submitting more than one entry. Use this link CLICK HERE to view the instructions.
Photo Instructions
Before beginning, the entry process, verify that your picture and pictures for any dependents fully comply with DV entry photo requirements included in the DV-2023 instructions.  Your case will be disqualified if you submit a non-compliant photo.  For examples of acceptable photos, click this link CLICK HERE.
The entry form is prepared in two parts, one for the primary Entrant and one for derivatives (if any). Each part must be completed correctly and completely before going to the next part. After all, parts are completed, the entry will be submitted to the DV-2023 Processing Center. Click this link CLICK HERE to begin the entry process.
2023 Entrant Status Check
DV-2023 Entrants may enter their confirmation information through this link starting at noon (EDT) on May 7, 2022. The DV-2023 registration period opens on October 6, 2021, and closes on November 9, 2021. DV-2023 Entrants should keep their confirmation number until at least September 30, 2023.
Click the link below to check DV-2023 and DV-2022 Entrant Status.
GoodLuck

and don't forget to get my Ebook for a step-by-step practical procedure.
Also, subscribe to our daily

NewsLetter

for current news at your fingertip.
Watch this video to brighten your mood