The influencer industry promises change – Glossy
LiveChat will greatly increase the number of your satisfied customers. I've already tried it and I can recommend it as a go-to customer service tool! Sign up today for a free trial!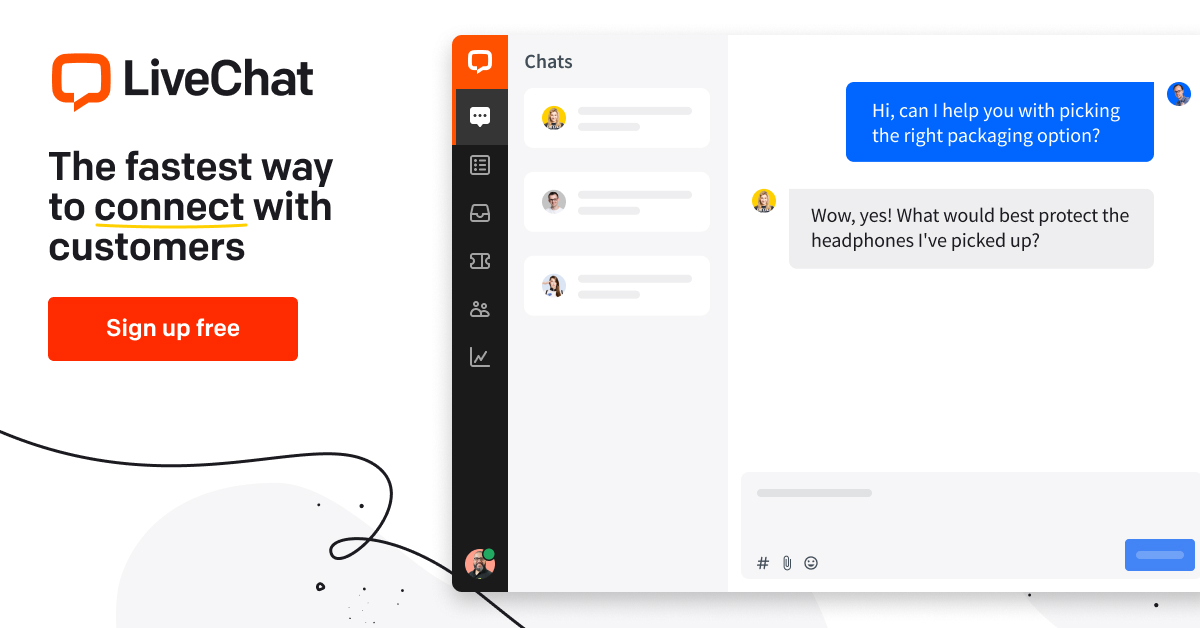 Called out for outsized whiteness and racial pay inequity, the influencer industry is doing damage control.
Following an outcry from Black influencers that they are frequently underpaid compared to white counterparts (of similar follower and engagement numbers) and also tokenized in campaigns, both brands and agencies have begun laying out actionable plans to combat diversity problems. With a large number of beauty brands participating in the "Pull Up for Change" campaign to reveal their corporate diversity numbers, many are including influencer diversity in their paths forward.
A Milk Makeup Instagram post, for example, said the company is "actively working to diversify our social media channel, with the goal of having at least 50% of the creators featured to be from the Black, Indigenous and People of Color communities." It also plans to work with 50% people of color when it comes to creatives, such as photographers and stylists.
While sharing exact percentages around influencer diversity isn't common, many other brands are making similar pledges. Clinique, for example, announced on its Instagram account that it would "partner with changemakers and content creators in the Black community to amplify their voices," while Tarte said it will be "collaborating with more Black artists, creators and voices," and have "more diverse and inclusive social media channels." BareMinerals promised "more representation of Black beauty in our content and imagery," and "more partnerships with Black content creators and makeup artists."
Other brands making similar statements include NYX, Wander Beauty, BH Cosmetics, MAC Cosmetics, Buxom, Chantecaille, Lawless Beauty and ColourPop. 
Estée Lauder Companies' recent commitment to racial equality did not mention influencers specifically, but stated it would "ensure proportionate representation of Black models in campaigns" and increase its pool of Black talent in behind-the-camera creative teams.
Signs of change are already apparent. Social posts from Anastasia Beverley Hills, Tarte and Morphe have highlighed Black influencers over the past few weeks. Anastasia Beverley Hills posted Instagram photo collages featuring Black makeup artists, asking users to submit more suggestions of others to feature. 
Agencies are also laying out concrete actions. Influencer talent agency G&B created a campaign called Normalize Equality for influencers and brands, providing a guide on how to speak up for diversity in content and campaigns.
"I'm one of the very few minority agency owners in the space of influencer marketing," said G&B Founder Kyle Hjelmeseth. "I had major agencies or brands reaching out to me asking, 'Well, what are your influencers thinking that we should do right now, but also what do you think we should do right now?'" 
Influencer marketing platform Fohr, which was the subject of a recent campaign calling for transparency in the prices being paid to influencers of color, also released an action plan last week with a list of eight commitments. They include establishing an advisory board for diversity, submitting 30% Black and 20% non-Black people of color in all client recommendations, and showing influencers the diversity benchmarks that the brand has agreed to for each campaign. 
"It's just about being more transparent and intentional about what those breakdowns are going to be for all parties," said Fohr founder James Nord. "As an influencer, if you're on a 50-person campaign, you don't know who else is on that campaign. Now, influencers are starting to say, 'I want to know who's going to be on it, and I don't want it to be 49 white girls and one Black influencer.'"
Other influencer marketing platforms and agencies have expressed public support for Black Lives Matter, but many have not publicly posted concrete action plans. One of these is Whalar, which has created posts in support of Black Lives Matter, but turned off comments on Instagram. Influencer talent management firm DBA posted in support of Black Lives Matter, then it added an update in the comments after users criticized diversity in the firm's office personnel. It stated, "We want to address the comments of frustration and disappointment below. We hear you and are actively addressing where we have fallen short as a company. Our team is taking a deeper look at how we prioritize diversity and are making immediate changes." Hjelmeseth said that he knows of other agencies that are still in the internal planning process for creating diversity plans.
Black influencers have been inundated with new brand requests in recent weeks, which some see as disingenuous of brands.
"Nothing quite prepared me for the influx of tokenism that I've received in my DM's and email inbox this week," said lifestyle influencer Africa Daley-Smith. "Brands [are] openly acknowledging that the reason they are approaching me is because they've been prompted by their followers that they do not have enough diversity in their images, and they're [asking if I] would like to receive some products in exchange for content." A recent meme posted by celebrity hairstylist Nikki Nelms that went viral online described the phenomenon, in regard to fashion, via emojis. 
An Instagram post by influencer industry consultant Unsah Malik described the same phenomenon, saying that influencers receiving this barrage of requests should "increase their fees and also recommend other Black content creators for the brands to work with. There is also no harm in telling brands where you think they have gone wrong previously and what you would like to see going forward."
In order for the industry to see significant change, both the brand and agency sides will need to live up to their promises, said Hjelmeseth. "It's everybody in the pipeline. A lot of times, brands will take a budget and give it to the agency, and they let the agency chop it up. Certainly there's a lot of ownership on the agency side, but you can also say the same ownership is on the brand side, because the brands should be communicating that, 'These are the standards of who we want to see representing our products.'"
"It's not our money," said Nord. "At the end of the day, it's why we have made a commitment in what we can control, which is being transparent, as well as making sure the influencer lists and suggestions that we send over to clients are diverse."
"I hope it's a turning point," said Hjelmeseth. "But I also would say there's a lot of trepidation. I hope there's now a push toward some sort of measurable accountability. It's great that brand statements [are] on Instagram, but six months from now, is anybody actually going to audit them?" 


Get a free .com.ng domain name and 2GB Space + 8GB Bandwidth + Free SSL Cert for N5,000 Only!



Source link