Secretary of State Blinken denies role in Hunter Biden Russian disinfo letter: 'Wasn't my idea'
Secretary of State Antony Blinken denied having any role in the 2020 letter signed by 51 current and past intelligence officials that aimed to discredit the Hunter Biden laptop as part of a Russian disinformation campaign.
"One of the great benefits of this job is that I don't do politics and don't engage in it. But with regard to that letter, I didn't – it wasn't my idea, didn't ask for it, didn't solicit it. And I think the testimony that the former deputy director of the CIA, Mike Morrell, put forward confirms that," Blinken told Fox News' Benjamin Hall in an interview Monday for "Special Report."
In October 2020, weeks before the presidential election, dozens of ex-national security officials signed onto a letter claiming that Hunter's laptop had "all the classic earmarks of a Russian information operation."
The former officials included former CIA Director John Brennan, former Obama DNI James Clapper, and former CIA director, then-Defense Secretary Leon Panetta, among others.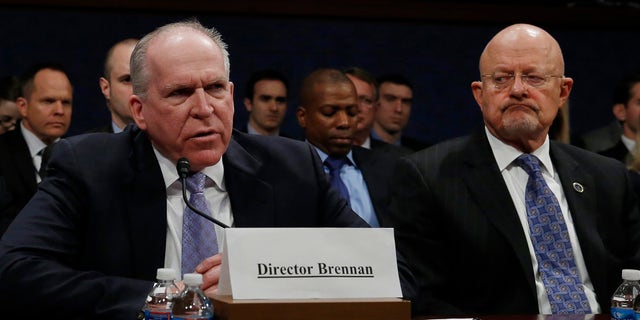 Last month, former CIA Deputy Director Michael Morrell testified before the House Judiciary and Intelligence Committees and revealed that Blinken was "the impetus" of the public statement signed in October 2020 that implied the laptop belonging to Hunter Biden was disinformation. Republican lawmakers said that based on Morell's testimony, it is "apparent" that the Biden campaign "played an active role in the origins of the public statement, which had the effect of helping to suppress the Hunter Biden story and preventing American citizens from making a fully informed decision during the 2020 presidential election."
Blinken was asked by Hall if he now accepts that the laptop is not a case of Russian disinformation.
"Again, from my perspective, I'm not engaging in politics. I've got a lot on my agenda with the things that we've just talked about, trying to help the Ukrainians and the Russian aggression against them, engaging with allies and partners around the world and dealing with some of the challenges posed by China. We have a situation now in Sudan that has fully occupied my time. So that's where my focus is," Blinken responded.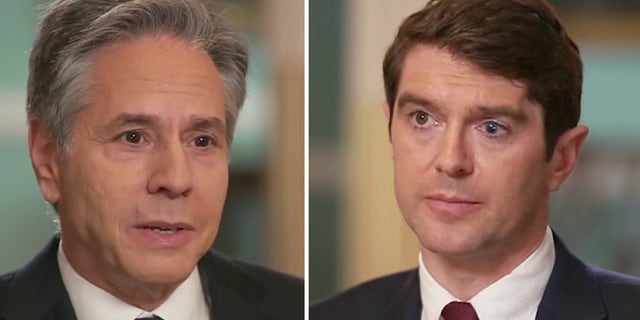 House Judiciary Committee Chairman Jim Jordan, R-Ohio, and House Intelligence Committee Chairman Mike Turner, R-Ohio, sent Blinken a letter last week asking for information about the 2020 letter's inception as well as people he communicated with about drafting it.
He has until May 4 to turn over any documents and communications.
Twitter famously took steps to block users from sharing the New York Post's Hunter Biden laptop story, claiming it was in violation of its "hacked materials policy" and Facebook limited users' ability to share the story on its platform.
GRASSLEY, JOHNSON CALL FOR FACEBOOK TO TURN OVER COMMUNICATIONS WITH FBI OVER HUNTER BIDEN STORY  
Facebook CEO Mark Zuckerburg said the social media giant took steps to limit the story's distribution because it had received a warning from the FBI to be on the lookout for "Russian propaganda."
"Basically, the background here is the FBI, I think, basically came to us- some folks on our team and was like, 'Hey, just so you know, like, you should be on high alert…  We thought that there was a lot of Russian propaganda in the 2016 election. We have it on notice that, basically, there's about to be some kind of dump of that's similar to that. So just be vigilant,'" Zuckerberg told podcast host Joe Rogan in August.
Yoel Roth, Twitter's former head of trust and safety, admitted that censoring the story was a "mistake." "We didn't know what to believe, we didn't know what was true, there was smoke — and ultimately for me, it didn't reach a place where I was comfortable removing this content from Twitter," Roth said in a November interview with journalist Kara Swisher. "But it set off every single one of my finely tuned APT28 hack and leak campaign alarm bells."
He argued that although the company was on high alert to monitor content in case foreign governments attempted to interfere in the election, he didn't believe the story should have been censored.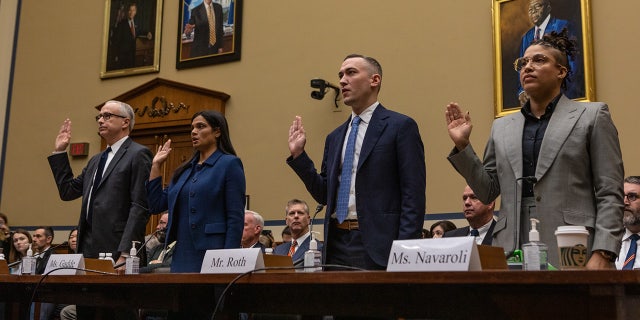 "But — so it was a mistake?" Swisher asked.
CLICK HERE TO GET THE FOX NEWS APP
"In my opinion, yes," he responded.
Fox News' Joey Wulfsohn and Brooke Singman contributed to this report