NY area to quarantine visitors from US coronavirus hotspots: Live | News
Sign up today
for a free trial!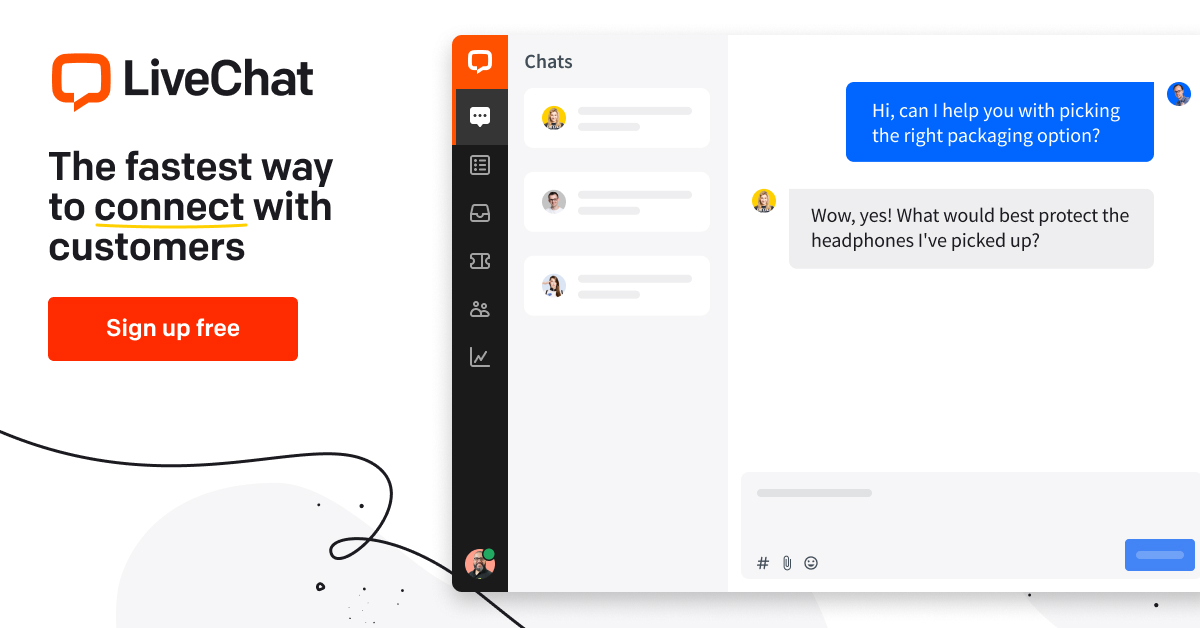 People travelling in the US from states with a significant number of infections to the states of New York, New Jersey and Connecticut will have to quarantine for 14 days.
The new coronavirus outbreak that infected 256 people in Beijing since early June is "under control", officials in the Chinese capital have said, but fears remain over the risk of community transmission.
To date, more than nine million people have been infected, and more than 470,000 have died from COVID-19, according to Johns Hopkins University.
Top US medical expert Dr Anthony Fauci is warning that the country, already "hit badly" by the coronavirus, is facing a dangerous surge in new cases. Arizona, Texas and Nevada all reported a record number of daily cases.
Here are the latest updates:
Wednesday, June 24
17:32 GMT – Netherlands set to further ease restricting measures
The Dutch government announced a widespread easing of coronavirus lockdown measures that will allow outdoor gatherings, group restaurant visits and regular public transport services from July 1.
The move came as the spread of the disease in the country has slowed considerably in recent weeks.
After the summer, soccer matches will be opened to the public, but crowds will have to adhere to social distancing rules and refrain from singing and yelling, Prime Minister Mark Rutte said.
"If you sing loudly, the chance of spreading the virus increases," he said in a televised press conference.
16:55 GMT – Qatar Airways to resume flights to Beirut
Starting from next week, Qatar national carrier will start to fly again every day to Lebanon's capital Beirut.
"In one week today, we will be resuming flights to our beloved Beirut," the company said on Twitter.
In one week today, we will be resuming flights to our beloved Berirut ❤️.
We will be operating a daily flight to Lebanon's 🇱🇧 capital.

📸: ramirizk (Instagram) pic.twitter.com/HPRMedtOIp

— Qatar Airways (@qatarairways) June 24, 2020
16:37 GMT – WHO: world to reach 10 million cases next week
The number of cases worldwide is expected to hit the grim milestone of 10 million next week, said the World Health Organization, as it warned the virus was yet to peak in the Americas.
COVID-19 cases in Latin America exceed 2 million
16:23 GMT – IMF: Global economy facing $12 trillion hit
The economic damage of the pandemic will be worse that previously forecast, the International Monetary Fund (IMF) warned.
While in April the IMF predicted a 3 percent contraction, it now expects 2020's global output to shrink by 4.9 percent and wipe out $12 trillion over two years.
A recovery in 2021 will also be weaker, with global growth forecast at 5.4 percent for the year compared to 5.8 percent in the April forecast.
15:57 GMT – NY, NJ, CT Govs impose quarantine for visitors from areas with high number of cases
People travelling in the US from states with a significant number of infections to the states of New York, New Jersey and Connecticut will have to quarantine for 14 days, said New York Governor Andrew Cuomo in a tweet following a joint travel advisory with the two other governors.
I am announcing with @GovMurphy and @GovNedLamont a joint travel advisory. All individuals traveling from states with significant community spread of COVID into NY, NJ, or CT must quarantine for 14 days.

This travel advisory is effective midnight tonight.

— Andrew Cuomo (@NYGovCuomo) June 24, 2020
15:38 GMT – UK gov't will ensure health sector is ready for winter
Britain's government will ensure that the country's health and care services have the resources needed to prepare for the winter months, said a spokesman for Prime Minister Boris Johnson.
"We will continue to ensure that our health and care services have the resources they need and are working closely with the NHS to prepare for the winter," the spokesman told reporters.
His remarks were made after health bodies warned that a significant amount of coronavirus is expected to circulate in the country until next year.
15:16 GMT – Pompeo says US working with Europe on travel safety
EU borders reopen: Many countries easing travel restrictions
US Secretary of State Mike Pompeo said he was working with countries in Europe and elsewhere on how to reopen for travel safely following coronavirus-related shutdowns.
"We're working on finding the right way to do that, the right timing to do it, the right tactics to have in place," Pompeo told a news conference.
"We certainly don't want to cause problems any place else. I'm very confident in the coming weeks, we'll figure that out, as between, not only the United States and the EU, but the United States and other parts of the world."
His comments were made after details emerged that EU countries were considering banning Americans from entering the bloc.
14:55 GMT – Iraq reports record high in number of new cases
Iraq registered 2,200 new infections in the past 24 hours, its highest daily toll since the first coronavirus case was confirmed on February 22.
The news was given by the health ministry which also reported 79 new fatalities. This brings the total number of cases to 36,702, with 1,330 deaths, it said.
14:39 GMT – New York City Marathon canceled
Runners will have to wait for another year to participate at the world's largest marathon as the New York City Marathon scheduled for November 1 has been canceled.
The organizers, in coordination with Mayor Bill de Blasio's office, decided that the race posed too many health and safety concerns for runners, volunteers, spectators and others.
"While the marathon is an iconic and beloved event in our city, I applaud New York Road Runners for putting the health and safety of both spectators and runners first," the mayor said in a statement. "We look forward to hosting the 50th running of the marathon in November of 2021."
14:12 GMT – Taiwan: possible first case in two months
While investigating what could be a cluster of new infections in two months, Taiwan has put more than 100 people under quarantine.
They were isolated as they had contact with a Japanese woman who arrived on the island as a student in late February and tested positive after returning to Japan on June 20, though she was asymptomatic.
Health Minister Chen Shih-chung told reporters that Taipei authorities were awaiting further details before formally classifying the case, but that it could have been acquired while she was in Taiwan and he could not rule out local transmission.
13:45 GMT – S Africa economy expected to fall into worst contraction in 90 years
South Africa to start continent's first coronavirus vaccine pilot
South Africa's economy is projected to shrink by 7.2 percent and its budget deficit is projected to widen to 14.6 percent of gross domestic product in the current 2020/21 fiscal year due to the fallout from the coronavirus pandemic.
"This is the largest contraction in nearly 90 years" said the country's Minister of Finance Tito Mboweni while presenting a supplementary budget in parliament.
In an effort to cushion the economic impact of a strict nationwide lockdown imposed in March, President Cyril Ramaphosa in April announced a massive relief package equivalent to 10 percent of South Africa's GDP.
Hello, this is Virginia Pietromarchi in Doha, Qatar taking over the live blog from my colleague Elizabeth Melimopoulos. 
12:30 GMT – Iran's
 coronavirus 

death toll continues to resurge, nears 10,000

Iran's death toll from COVID-19, the disease caused by the novel coronavirus, has risen to nearly 10,000 with 133 new deaths in the past 24 hours, the health ministry said, extending a reversal from a steady fall in daily numbers as the country has relaxed its lockdown.

There were 2,531 new coronavirus infections reported in the past 24 hours, raising the total number of cases to 212,501, along with 9,996 deaths in all, the ministry explained.

The daily death toll has regularly topped 100 in the past week for the first time in two months, mirroring a sharp rise in new infections since restrictions on movement began to be lifted in mid-April.
12:15 GMT – All African countries now have coronavirus lab testing capacity: WHO chief
All African countries have now developed laboratory capacity to test for the coronavirus, the head of the World Health Organization (WHO) has said.
Tedros Adhanom Ghebreyesus also warned that the pandemic was accelerating.
"The most recent one million cases of COVID-19 were reported in just one week," Ghebreyesus said during a virtual conference on COVID-19 vaccine development and access across the continent.
The WHO chief added that more than 220 vaccine candidates are currently being worked on and urged that a vaccine be "available and developed at an unprecedented scale".
11:43 GMT – Beijing officials declare second outbreak 'under control'
Authorities have raced to contain a second outbreak linked to the largest wholesale food market in Beijing after the first case was announced on June 11, leading to a partial lockdown of the city.
"The Beijing epidemic directly linked to Xinfadi (market) is basically under control, but at the same time we have discovered household and workplace cluster infections and cases of community transmission," said Beijing municipal government spokesman Xu Hejian at a briefing.
"The prevention and control situation remains complicated, we cannot lower our guard in the slightest."
11:00 GMT – Scarce medical oxygen worldwide leaves many gasping for life
As the coronavirus spreads, soaring demand for oxygen is bringing out a stark global truth: Even the right to breathe depends on money. In much of the world, oxygen is expensive and hard to get – a basic marker of inequality both between and within countries.
In wealthy Europe and North America, hospitals treat oxygen as a fundamental need, much like water or electricity. But in poor countries, from Peru to Bangladesh, it is in dangerously short supply.
Read more here.
10:30 GMT – Philippines plans record $86bn 2021 budget for post-pandemic recovery
The Philippine government is seeking a record 4.3 trillion peso ($85.89bn) budget for 2021 focused on reviving a coronavirus-hit economy expected this year to shrink for the first time in 20 years, a top official has said.
The administration of President Rodrigo Duterte faces the enormous task of resuscitating growth and creating jobs in 2021 before his six-year term ends in June of the following year.
The budget proposal, set to be submitted to Congress when it resumes session next month, is 5 percent higher than this year's 4.1 trillion pesos ($81bn).
10:15 GMT – UK airports warn 20,000 jobs at risk as travel slump continues
Up to 20,000 jobs could be lost at UK airports, an industry group warned, calling on the government to do more to help an aviation industry that was shut down by the COVID-19 pandemic and is now struggling to restart due to quarantine rules.
The Airport Operators Association (AOA), which represents more than 50 airports, said future passenger numbers at UK airports were expected to be significantly lower, and analysis of its members suggested up to 20,000 jobs were at risk.
"These jobs figures clearly show that a key component of the UK's infrastructure is on its knees, with no relief to the current crisis expected," said AOA chief executive Karen Dee.
09:50 GMT – Coronavirus testing may not reach women in conflict zones: IRC
Big gaps between the number of male and female coronavirus cases in parts of Africa and the Middle East suggest women may be struggling to access testing or healthcare, an aid agency has said.
In Pakistan, Afghanistan and Yemen, more than 70 percent of reported cases were male, compared with a global average of 51 percent, and the same was true in the Central African Republic, Chad and Somalia, said the International Rescue Committee (IRC).
"What we are seeing is a situation in which women are potentially being left out of testing and their health deprioritised," Stacey Mearns, senior technical adviser of emergency health at the IRC, said in a press release.
Read more here.
09:00 GMT – Indonesia reports 1,113 new
 coronavirus 

infections, 38 new deaths

Indonesia has reported 1,113 new coronavirus infections, taking its total number of cases to 49,009.

Health ministry official Achmad Yurianto said there were 38 more deaths reported, with the total now at 2,573.

Indonesia's coronavirus death toll is the highest in East Asia outside of China.
08:45 GMT – Bulgaria to extend
 coronavirus 

state of emergency until mid-July

Bulgaria will extend a state of emergency declared in response to the coronavirus outbreak until July 15 after another jump in newly registered cases, Health Minister Kiril Ananiev has said.

Bulgaria began to relax restrictions to stop the spread of the virus earlier this month, but last week it reported 606 new COVID-19 cases, its highest weekly rise since the start of the pandemic.

Some 130 new cases were reported on Wednesday, bringing the total to date to 4,114, with 208 deaths.
08:30 GMT – Russia's
 coronavirus 

case tally passes 600,000

Russia has reported 7,176 new cases of the novel coronavirus, pushing its nationwide case total to 606,881, the world's third-highest tally.

The country's coronavirus crisis response centre said 154 people had died in the past 24 hours, bringing the official death toll to 8,513.
08:15 GMT – Kazakhstan locks down two towns over coronavirus
Kazakhstan has locked down two towns near its capital, Nur-Sultan, to curb the spread of the coronavirus in the surrounding province, authorities have said.
Roads leading to the towns of Kokshetau and Stepnogorsk will be blocked by checkpoints and a 10pm to 6am curfew has been imposed in both, the chief sanitary doctor of Akmola province said in a statement.
The authorities have also closed all entertainment venues and barred mass public gatherings throughout the province and restricted access to hospitals and institutions such as orphanages and retirement homes.
08:05 GMT – Emirates suspends flights from Pakistan after passengers test positive for
 coronavirus
Emirates has suspended flights from Pakistan after passengers tested positive for the novel coronavirus in Hong Kong.
The Dubai state carrier, which is operating limited services due to the coronavirus pandemic, said the temporary suspension was effective as of June 24.
"We are co-ordinating closely with the various authorities and will review and implement any required additional measures to satisfy all parties before we resume services from Pakistan," a spokeswoman told Reuters.
07:50 GMT – Israel, Palestinians tighten restrictions as
 coronavirus 

reemerges

Israeli and Palestinian authorities have brought back some coronavirus restrictions after the number of new cases jumped in what officials fear could herald a "second wave" of infections.

A partial lockdown went into effect in a town in central Israel and several neighbourhoods in the city of Tiberias where infection rates were particularly high. The Palestinian Authority (PA) put the West Bank city of Hebron under lockdown as well.

Israel was one of the first countries to close its borders and impose restrictions when the global pandemic first emerged and the Palestinians quickly followed suit.
07:35 GMT – Austria warns against travel to German state after outbreak
Austria has issued a warning against travel to the western German state of North Rhine-Westphalia after a coronavirus outbreak at a meatpacking plant there, Austrian Chancellor Sebastian Kurz has said.
The move puts the state in the same category as the Italian region of Lombardy, the epicentre of Italy's coronavirus outbreak, which was one of the worst in Europe.
07:20 GMT – India reports highest spike of 16,000 cases
India has recorded the highest spike of 15,968 new coronavirus cases in the last 24 hours, taking the total to 456,183, with Mumbai and New Delhi the worst-hit cities in the country.
The Health Ministry also reported a record 24-hour increase of 465 deaths due to COVID-19, driving the death toll to 14,476.
---
Hi, this is Elizabeth Melimopoulos in Doha taking over the live updates from my colleague Kate Mayberry in Kuala Lumpur.
---
06:21 GMT – Hong Kong dismisses privacy concerns in China travel scheme
Sophia Chan, Hong Kong's secretary for food and health, has defended a planned travel scheme requiring residents of the city to share their coronavirus test results with authorities in Guangdong province in mainland China, dismissing concerns that residents' sensitive personal data, such as medical records, could be transferred to mainland security authorities.
Hong Kong will develop a "Health Code" system to enable "the virus test results of participants of the pilot scheme in Hong Kong to be uploaded onto the code" and shared with mainland authorities, she said. Travellers will not be required to install a mobile application, she said.
"The … computer system will only collect basic personal information and nucleic acid test results from applicants for the purpose of applying for the 'Hong Kong Health Code'. The development process is premised on the protection of personal privacy and the code exchange procedures must also be explicitly initiated and agreed by the applicant," she added.
05:30 GMT – Maldives to open borders to all tourists on July 15
Ibrahim Mohamed Solih, president of the Maldives, says the island nation is opening its borders on July 15 to tourist arrivals from all countries.
The Indian Ocean archipelago's economy is heavily dependent on tourism, and arrivals will not be subject to quarantine measures with only symptomatic travellers required to undergo mandatory COVID-19 testing at the airport, according to the tourism ministry.
Testing will be made available for travellers who require it to return to their countries or continue on their onward journeys, the ministry added.
Guidance for visitors travelling to the Maldives#VisitMaldives #SunnySideofLife pic.twitter.com/cDNvlBggzG

— Ministry of Tourism (@MoTmv) June 23, 2020
05:08 GMT – Indonesia volunteers launch 'alertness index'
Volunteers in Indonesia have introduced an "alertness index" mapping coronavirus cases in every city and regency in the country, with the worst-affected places marked in deep red.
"At the end of the day, the public needs transparent data about their risks. With reliable and open data, they can cautiously decide whether to carry out an activity in the public sphere," Ronald Bessie, coordinator for the KawalCOVID-9 database, was quoted as saying by the Jakarta Post.
Sebaran COVID-19 di Indonesia level kabupaten/kota per 22 Juni 2020.

Raw datanya (ODP/PDP/kasus terkonfirmasi) dapat diunduh di https://t.co/Rg4bMgMOLt. pic.twitter.com/LF3GqZfL4D

— KawalCOVID19 (@KawalCOVID19) June 23, 2020
04:59 GMT – Virus deaths surpass 100,000 in Latin America
More than 100,000 people had died from COVID-19 in Latin American by the end of Tuesday, with more than half of confirmed deaths logged in Brazil, according to tallies by Reuters and AFP news agencies.
Here is a breakdown of case-loads and death tolls in the worst affected countries:
Brazil – 52,960 deaths and 1,145,906 cases
Mexico – 23,377 deaths and 191,410 cases
Peru – 8,404 deaths and 260,810 cases
Chile – 4,505 deaths and 250,767 cases
04:23 GMT – In conflict-hit countries, coronavirus testing may not reach women
Big gaps between the number of male and female coronavirus cases in parts of Africa, Asia and the Middle East suggest women may be struggling to access testing or care, an aid agency told the Thomson Reuters Foundation.
In Pakistan, Afghanistan and Yemen, more than 70 percent of reported cases were male, compared with a global average of 51 percent, the same in the Central African Republic, Chad and Somalia, said the International Rescue Committee (IRC).
Studies in China, Europe and the US have shown that men are more likely than women to be hospitalised and die of coronavirus, but they have not shown the same gender gap in cases as elsewhere. In most of Europe, the numbers of cases are roughly equal between men and women.
04:13 GMT – Beijing's outbreak appears to be firmly waning
Health authorities in China reported 12 new coronavirus cases on Wednesday, with seven in the country's capital, Beijing, indicating that a spike in the city appears to be on the wane.
Beijing's outbreak saw a total of 249 people infected since June 11, most cases linked to the city's biggest wholesale market, and led to new lockdowns and the cancellation of classes.
Since then, three million test samples have been taken from 2.43 million people in the city, a senior municipal health official said on Tuesday. The city can now conduct more than 300,000 nucleic acid tests per day, compared with 40,000 in March, said Zhang Hua, deputy director of the Beijing Health Commission.
03:00 GMT – Washington state makes face masks mandatory
Jay Inslee, the governor of the US state of Washington, ordered residents to wear face masks in public after the region saw its positive tests rise by 35 percent last week.
"This is about saving lives. It's about reopening our businesses. And it's about showing respect and care for one another," Inslee said.
The states of Arizona, California, Mississippi and Nevada have reported record numbers of new cases of COVID-19 while Texas set a record on Monday.
02:42 GMT – Mexico logs another record rise in cases
Mexico posted another record one-day increase in coronavirus cases: 6,288 confirmed infections on Tuesday and 793 more deaths, according to the Health Department. That brought Mexico's total case-load to 191,410 and death toll to 23,377.
Officials acknowledge both are undercounts due to extremely low testing rates. Mexico has performed only about half a million tests, roughly one for every 250 inhabitants.
Mexico has also had an extremely high rate of infections among healthcare professionals. About 39,000 – 20 percent – of the country's confirmed cases are healthcare workers. There have been 584 deaths among doctors, nurses, technicians and hospital workers.
02:00 GMT – MSF calls on GAVI to get drugs companies to sell vaccine at cost
Doctors Without Borders (MSF) and 40 civil society groups are calling on GAVI to review its pricing for future coronavirus vaccines, ahead of a Gavi board meeting due to start in Geneva later on Wednesday.
At issue is the COVAX Facility, a new mechanism Gavi developed to pay pharmaceutical companies up front for potential COVID-19 vaccines.
Among MSF's concerns was the lack of transparency on how pricing is set by drug firms as well as the two-tier system of access to future COVID-19 vaccines bought through the COVAX Facility. Countries financed through donor assistance will only receive enough vaccines for the most vulnerable populations while wealthier nations will receive enough for a set percentage of their entire population, MSF said.
The #COVID19 pandemic has exposed the flaws in the current drug development system.

As @Gavi prepares for a Board meeting this week, we have some urgent recommendations to ensure that COVID-19 vaccines 💉 are accessible, affordable and available to EVERYONE who needs them. 👇 pic.twitter.com/2bLmPFF175

— MSF International (@MSF) June 23, 2020
01:30 GMT – Australia records first coronavirus death in more than a month
Australia has recorded its first death from coronavirus in more than a month, as new cases continue to spike in the southern state of Victoria.
The man who died was in his 80s, health authorities said.
Victoria recorded 20 new cases overnight, taking the state's total to 1,900.
23:45 GMT – Trump claims border wall 'stopped' virus
US President Donald Trump visited the border with Mexico on Tuesday and claimed it had stopped both undocumented immigration and the coronavirus.
In the blazing heat, Trump briefly stopped to inspect a new section of the wall and scrawled his signature on the concrete and rebar structure.
Trump is looking to regain campaign momentum after a poor turnout for a weekend rally in Tulsa, Oklahoma.
23:00 GMT (Tuesday) – 'We've been hit badly': Fauci warns US on coronavirus surge
Dr Anthony Fauci has warned that the next few weeks will be critical in stamping out coronavirus hotspots around the US.
"We've been hit badly," Fauci told a House committee, adding he was "really quite concerned" about rising community spread in some states, including Arizona, where US President Donald Trump was holding a rally on Tuesday and viewing the construction of a border wall.
Fauci, who also stressed that testing would be stepped up, was speaking at the committee along with the heads of the Centers for Disease Control and Prevention, the Food and Drug Administration, and a top official at the Department of Health and Human Services.
Find out more about what they had to say here.
Hello and welcome to Al Jazeera's continuing coverage of the coronavirus pandemic. I'm Kate Mayberry in Kuala Lumpur.
You can read all the updates from yesterday (June 23) here.
Get a free .com.ng domain name and 2GB Space + 8GB Bandwidth + Free SSL Cert for N5,000 Only!

LiveChat will greatly increase the number of your satisfied customers. I've already tried it and I can recommend it as a go-to customer service tool!