Donald Trump being sued – latest: Trump blames banks for tax scandal and says he can declassify papers by thinking about it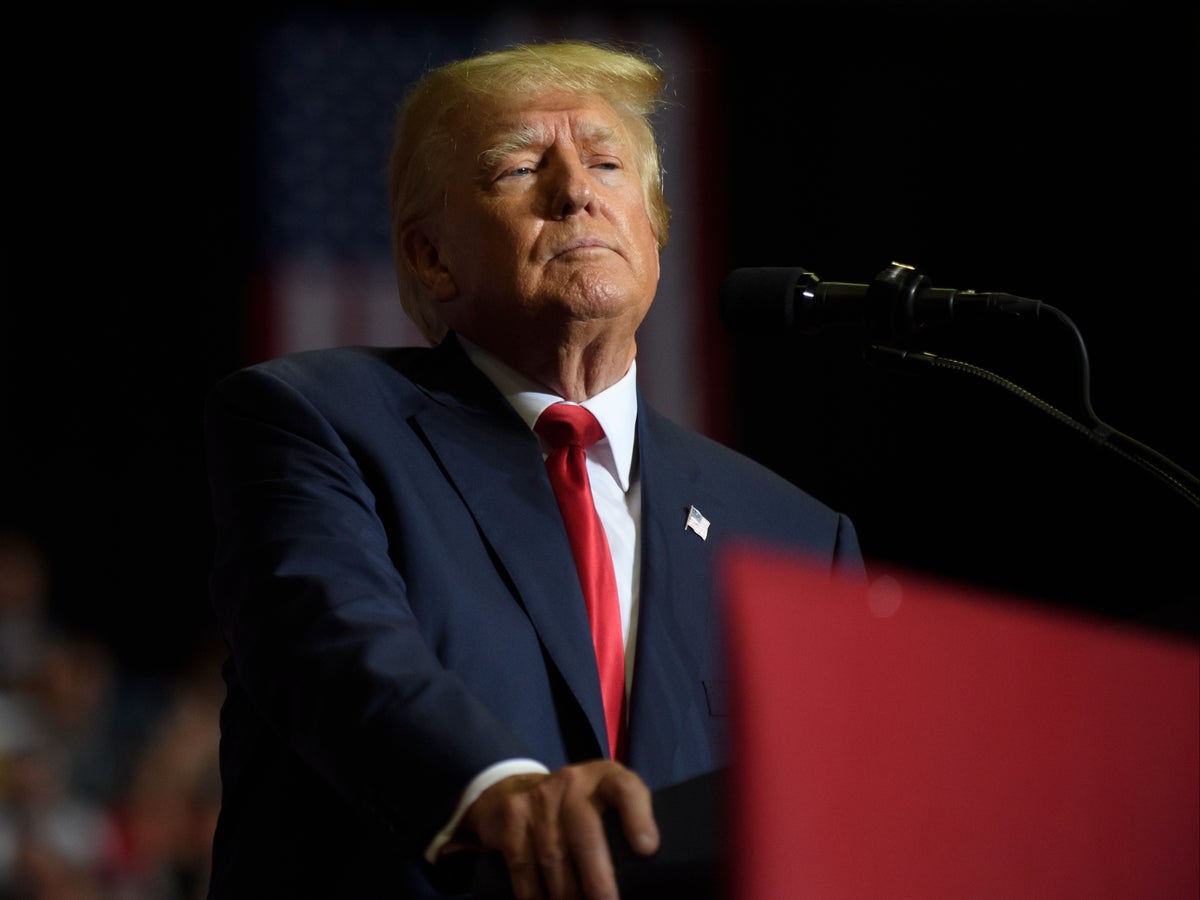 Fomer president Donald Trump speaking in Ohio
New York Attorney General Letitia James is suing Donald Trump and the Trump Organization for engaging in "numerous acts of fraud and misrepresentation" in preparing annual financial statements between 2011 and 2021.
The lawsuit says the fraud was approved at the highest levels of the company, including by Mr Trump himself as well as his children Donald Trump Jr, Eric Trump, and Ivanka Trump. The fraud and misrepresentation also grossly inflated Mr Trump's personal net worth by billions of dollars.
The former presiden's legal drama continued on Wednesday, as a federal appeals court held the Department of Justice can use the classified documents it seized in its search of Mr Trump's Mar-a-Lago estate as part of its ongoing investigation.
During an interview on Wednesday night with Fox News, Mr Trump dismissed the suit as a "witch hunt," and claimed he shouldn't be being investigated by the FBI either because he has the authority to declassify documents just "by thinking about it."
Meanwhile, Virginia Thomas, wife of Supreme Court justice Clarence Thomas, agreed on Wednesday to a voluntary interview with the January 6 committee in Congress.
Ms Thomas urged numerous top Trump administration officials and allies to challenge the 2020 election result.