BN Prose: Mona Part 2 by Ethan Regal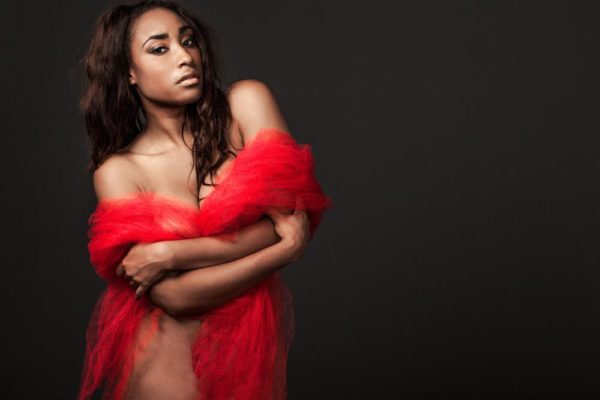 Read the first part of this story HERE
***
Seated next to me on the BRT bus was a dark skinned man in a black suit and white button up shirt, navy tie wrapped around his neck. The air conditioner filled my nostrils with his fragrance. He could be a lawyer or banker, I don't know. Not like I was interested in him. What really caught my eyes was the newspaper sitting on his lap. Right there on the cover was a photo of Bola. The headline said: The man behind the aging photo. "May I?" I asked the stranger, pointing my finger at the newspaper.
He looked at me but didn't say a word.
"I'll give you back, I promise. I just want to read something."
"Ok sure," he said then handed me the newspaper.
Quickly I opened to the page about Bola. It said that no one knew where he was. Not even his family or friends. He didn't return after his trip to London. The newspaper spoke about the photograph hanging on the wall of the museum. How many people have been visiting the museum to witness the strangeness. Every day it aged, rapidly. The tall dark woman just stood there, smiling at everyone who stared at her with amazement. Standing on the shores with stacked blocks of houses far behind her. Houses buried by the sand.
A few days after, I was riding in a friend's car when a voice from the radio said, "People are wondering how Bola was able to achieve such work. Scientists and photographers are visiting the museum to study it." The radio presenter talked about where Bola might be. How he could probably be busy working on a new project. Another presenter said maybe he is hiding because he doesn't want to reveal his trick. Bola was on everyone's lips.
Soon enough I was discovered on social media by an international news reporter. She said the news channel is interested to hear my story. She asked if she could call me. I gave her my number and she asked, "Did anything unusual happen on the day of the shoot?"
"No, it was just like every other shoot. The only difference was that we didn't use a makeup artist and he asked me to be natural."
"Do you normally age in your photos?" She asked.
"No, I don't."
"Any word from Bola?"
"I haven't heard from him since that day."
She asked how Bola and I met and I told her.
She asked about my family and how they reacted to the photograph. "My parents didn't pay much attention to the news of the photograph. They don't really talk about my job to be honest."
Later, I found myself on an international news channel. They played a recording of the phone call. They talked about how the photograph went viral on the internet. Now everyone was talking about me. My Instagram followers were growing by the hour. From two thousand, I gained twenty five thousand followers in one day. Designers from various countries slid into my direct message, booking me for ad campaigns, photographers too, fashion magazines as well.
In the blink of an eye, my wish was granted. No more crazy model castings. I was paid enormously for every shoot. None of their works were like that of Bola. I still looked like my twenty-five year old self. Meanwhile, hanging in the museum in London, my portrait had grown strands of grey hair. My grin looked weak and my skin no longer looked firm.
I was called to do more interviews. I was on news channels talking about Bola and where he might be. They asked if I know why my photo was aging. How I felt about my photo. How my life has changed since then.
My agent advised me to unfollow everyone on social media. She said, "You're not just a brand. You're a goddess. A mystery. The Aging girl shouldn't be seen associating with just anyone."
"Can't I just follow a thousand people?"
"Maybe later but right now we need to show everyone you are superior."
"My social media feed would only show my posts. That's like staring up my own ass."
My agent also thought it was a great idea to shoot a reality TV show called Timeless to document my experience.
While shooting Timeless, we visited London. I arrived at the museum in a strawberry ice long flowing halter neck gown that a designer gave me after my shoot in Paris. My camera crew followed my every move. People stopped to search for their phones. Phones were up in the air, taking pictures of me or recording me. I ambled my way to the portrait and stood. It was my first time seeing it in person. Trapped between the frame was me, with wrinkled face. My hair was fully grey. My cheeks saggy.
I looked into the camera and said, "Oh my God, this is so weird." My agent told me to say something emotional about Bola. She said it would give the show more ratings. "I remember the day this was taken. It was the last day I saw Bola, but also the first day of my discovery. Bola was the first to see and appreciate my potential. I don't know where is now. I hope he's watching this. If you're out there." I lowered my voice to an emotional crack, almost a whisper and said, "Thank you."
The next day, I had a Marie Claire photoshoot at a country house in Sussex. In the middle of my shoot, news broke out that I was missing. I looked at my phone to find an article. There was an image of the photograph in the museum. The sand was there. The remains of the buildings too. The serenity blue sky in the background hanging above the sands. It was like a landscape photograph. I wasn't in the picture. That was the last thing I remember.
Photo Credit: Mirmoor | Dreamstime