Wagatha Christie trial live: Rebekah Vardy told agent told to look at Coleen Rooney's Instagram after car crash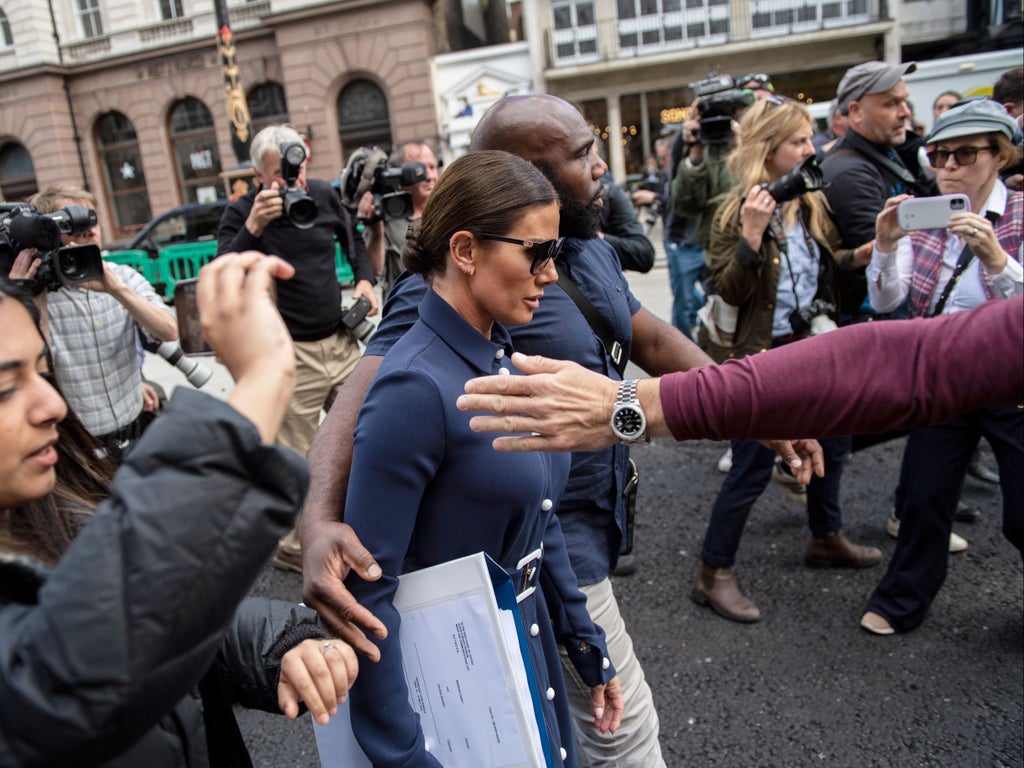 Related video: Coleen Rooney arrives at High Court for the start of 'Wagatha Christie' dispute
Rebekah Vardy told her agent to leak details of an extramarital affair involving an unnamed celebrity couple, her libel trial against Coleen Rooney has heard.
The wife of Leicester City striker Jamie Vardy has returned to the stand at the High Court after being accused of leaking "false stories" to the press.
Ms Vardy told the court on Wednesday she was "just joking" in messages where she discussed with her agent leaking a story about a woman – a "well-known celebrity" – allegedly cheating on her husband, a "well-known footballer"..
Ms Vardy told her agent Caroline Watt that she should "leak the story about her shagging G behind H's back"," David Sherborne, Ms Rooney's barrister said.
Ms Vardy said she was "a bit shocked and a bit disgusted about what I'd seen in the paper".
Mr Sherborne asked whether she was so annoyed that she had instructed Ms Watt to leak a story about Mrs F allegedly cheating.
"That's the way it reads," she replied, adding: "Again, in context, bits of information mixed in with other bits of information. I was actually just joking about that one."