Russia-Ukraine war: Putin preparing for prolonged war and will turn to more drastic measures to achieve aims, says US – live | Ukraine
Putin 'will turn to more drastic means' to achieve objectives in Ukraine, says US spy chief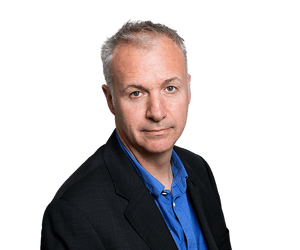 Julian Borger
More from Avril Haines, the US director of national intelligence, who said that the Ukraine war is becoming a war of attrition with no end in sight.
Haines said:
Putin most likely judges that Russia has a greater ability and willingness to endure challenges than his adversaries and he is probably counting on US and EU resolve to weaken as food shortages, inflation and energy prices get worse. Moreover, as both Russia and Ukraine believe they can continue to make progress militarily, we do not see a viable negotiating path forward at least in the short term.

The uncertain nature of the battle which is developing into a war of attrition, combined with the reality that Putin faces a mismatch between his ambitions and Russia's current conventional military capabilities, likely means the next few months could see us moving along a more unpredictable and potentially escalatory trajectory.

The current trend increases the likelihood that President Putin will turn to more drastic means, including imposing martial law, reorienting industrial production, or potentially escalatory military actions to free up the resources needed to achieve his objectives as the conflict drags on, or if he perceives Russia is losing in Ukraine.

The most likely flashpoint for escalation in the coming weeks is around increasing Russian attempts to intimidate western security assistance, retaliation for western economic sanctions or threats to the regime at home.