PM tells trolls racially abusing England players to 'crawl back under rock' – latest updates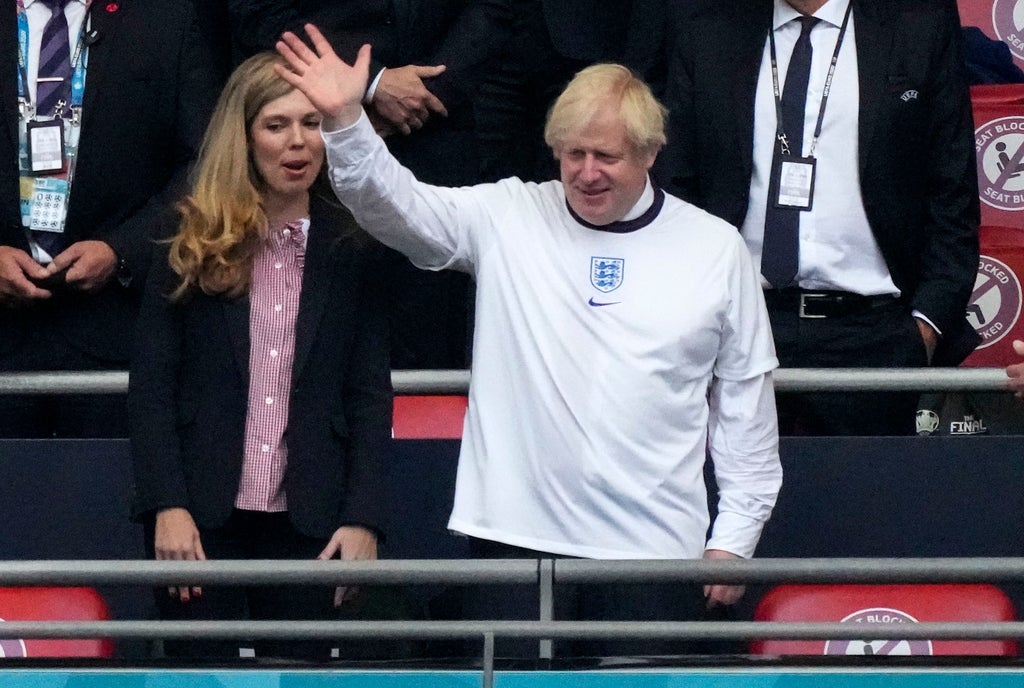 Boris Johnson tells racists who abused England team to 'crawl back under a rock'
Boris Johnson has used a coronavirus briefing to denounce those sending racist abuse to England's "heroic" footballers after the team's loss to Italy in last night's UEFA Euro final.
The prime minister begun the presser – in which he warned lockdown lifting on 19 July does not mean life going back to normal – by telling the nation he was "forlorn" about the final score while issuing a stark warning to online trolls.
"To those who have been directing racist abuse at some of the players, I say shame on you and I hope you will crawl back under the rock from which you emerged," Mr Johnson said. "Because this entire team played like heroes and I'm sure that this is just the beginning of their achievements."
It comes after a string of football icons, MPs and Peers called out the PM and his home secretary for failing to condemn fans who previously jeered England's players for 'taking the knee' before matches.
Sayeeda Warsi, a Tory Peer, hit out at Priti Patel's stand with England's players. "Priti, we as govt, as Conservatives, need to think about our role in feeding this culture in our country," she said in a tweet, adding: "If we 'whistle' & the 'dog' reacts we cant be shocked if it barks & bites."