NZ Reacts To Climate Commission's Report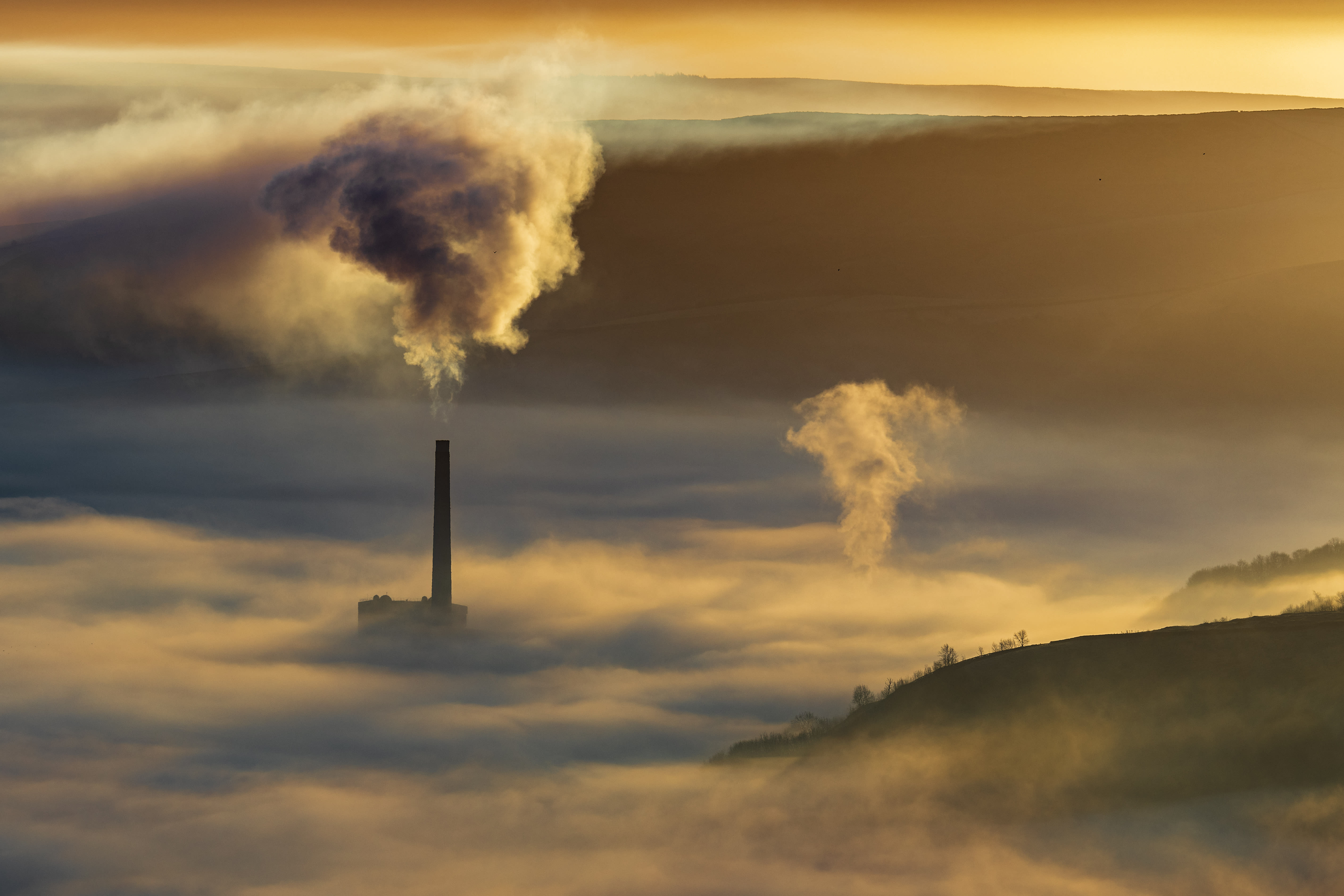 Environment
Greenpeace calls it "underwhelming", while the National Party urges caution. David Williams reports
Like most others, Greenpeace campaigner Steve Abel has only started reading the Climate Change Commission's report this afternoon.
But that's been long enough to form a view on its agricultural section.
"It's going to sound brutal – but pretty underwhelming, to be honest," he says. "Certainly in regard to the ag stuff it barely tinkers and has very low ambition on reducing methane emissions."
As reported by Marc Daalder, it will be hard for the agricultural sector to reduce methane and nitrous oxide emission to zero without reducing herds to zero, and some reductions are called for. In particular, the dairy herd is likely to shrink about 15 percent by 2030.
But emissions cuts for agriculture are less steep than in other sectors – the Commission wants it to fall from 8.3 million tonnes of CO2 equivalent (Mt CO2e) in 2018 to 6.9 million by 2035.
Abel says the report gives the dairy industry a free pass to keep polluting, and puts pressure on sheep and beef farmers, which is unfair. "The overwhelming majority of our biogenic methane emissions are from cattle – 57 percent. And the simple solution is reducing stocking rates. They do mention that, but they don't have an active mechanism for getting them there."
What riles Abel most is references to what he calls "future fantasy tech fixes". The report says technology like methane inhibitors or vaccines would likely be needed to meet the upper level of the target of nearly halving emissions from 2017 levels.
The Commission says: "It is likely these technologies will become available, and this would increase the speed and efficiency of reducing methane emissions."
Abel responds: "What about some actual regulatory recommendations, such as cutting synthetic nitrogen fertiliser, reducing actual stocking rates, cutting imported feed like palm kernel."
Price signals and market messages lock in the status quo, Abel says, rather than bite the bullet on existential crisis of climate change.
The report says agricultural productivity should remain stable, despite measures to cut emissions. The dairy sector would be producing the same tonnage of milk solids per year in 2035 as it did in 2018, with a smaller herd and fewer emissions, while sheep and beef farmers would produce slightly more meat even as livestock numbers and emissions fell.
"So hang on a minute," Abel says. "You're not even prepared to produce one kilo less milk or meat to deal with climate change, and it's not as if we can't be producing other things that are making money for us, in terms of plant-based agriculture.
"That is an alarm bell for me. It's still oriented around a status quo society. It's not transformational; it's certainly not deserving of that description."
Newsroom couldn't reach Federated Farmers president Andrew Hoggard for comment.
Paying for our inaction
A volley of press releases detail further reaction to the commission's report.
Ralph Sims, Professor Emeritus, Sustainable Energy and Climate Mitigation at Massey University, has been a co-ordinating Lead Author of several Intergovernmental Panel on Climate Change (IPCC) reports and is currently review editor of the IPCC 6th Assessment Report, due to be published next year. In a statement from the Science Media Centre, he says the commission's report largely duplicates the findings and recommendations of the Royal Society's 2016 report Transition to a Low-Carbon Economy for New Zealand. "But the government at that time took little notice – and our emissions have continued to rise."
New Zealand hasn't bent its emissions curve downwards, despite clear warnings in numerous IPCC reports and many others over several past decades.
Sims suggests the Government could mandate: no new houses will be connected to natural gas, that all light-duty vehicles imported after 2030 be powered by renewable electricity, that the "carbon levy" we are already paying through the emissions trading scheme is identified on our energy bills.
"Just like Covid-19, we're all in this together," Sims said, "but the longer term ramifications are far greater. Only with strong public support will there be sufficient, cross-party, political will to make the difference."
Professor Simon Hales, of the Department of Public Health, University of Otago, Wellington, said strengthening targets for reducing biogenic methane should be further considered. "This would give us flexibility to rapidly decrease our greenhouse footprint, should this prove necessary."
Recognition of the need for transformational social change is welcome, Hales said, "but how is this to be conceived and facilitated"?
National Party spokesman for climate change Stuart Smith said reaching net zero emissions in 30 years was "hugely ambitious" for a country that earns half its export income from the primary sector."
(However, the Commission said its emissions budgets can be met through actions and technologies available now and the cost of action was lower than previously expected – less than 1 percent of projected annual GDP. Also, the earlier the country acts, the cheaper it will be.)
"New Zealanders will want to know whether the proposals released today are cost-effective and fair, and what the implications will be for people's jobs and livelihoods," says Smith, the Kaikōura MP. "The Government must have a reliable idea of how many tonnes of greenhouse gases a policy will remove from the atmosphere before deciding whether or not to fund it."
ACT climate change spokesman Simon Court said: "ACT believes the Government now has a choice – either listen to those businesses with skin in the game, and technology to deliver emissions reductions, or continue with its costly and ineffective debt funded climate policies."
Listen to business
BusinessNZ chief executive Kirk Hope says the Government needs to provide certainty for businesses and cross-party support and engagement from business is critical.
"We are particularly interested in the Commissions assessment of the net cost of action and will take some time to work through the assumptions that underpin those costs and what that might mean for businesses."
BusinessNZ Energy Council executive director Tina Schirr says it's clear from the commission's recommendations that transport must do much of the heavy-lifting in emissions reductions. "Now is the time for companies to start thinking about electrifying their fleets."
National Iwi Chairs Forum climate spokesman Mike Smith said there's no more denying the urgency of the climate crisis. "Part of the solution is immediate reduction in the size of the national dairy herd, which is the major source of emissions in Aotearoa-New Zealand."
The forum recommended the commission be given more authority to monitor emission reductions and enforce compliance.
Forest & Bird climate change spokesperson Geoff Keey said offsetting should no longer be used as a replacement for cutting emissions.
"We can no longer delay getting rid of coal, phasing our oil and gas, and cutting emissions from agriculture. Relying on pine plantations is just postponing the inevitable."
He adds: "New Zealand has been postponing serious action on climate change since the late 1980s, we can postpone no longer."
Cindy Baxter of Coal Action Network Aotearoa said the commission's advice that we need to get out of coal in food processing by 2037 "will put a rocket" under Fonterra, whose policy is to reduce its coal use by 30 percent by 2030.
"However, we consider that the 2037 end date for coal in process heat for things like drying milk should be brought forward. The world needs to get out of coal, and for Fonterra to be able to continue burning coal until 2037 is unacceptable.
"We also call on the Government to take up the Commission's advice that no new coal boilers should be constructed, anywhere, from today."
Generation Zero spokesperson Grace Cowley said the report's release was an important moment. "Not only do we have young people on the ground demanding change, we now have the Government's own commission clearly outlining how achievable [it is to] get there."
Public consultation opens tomorrow and runs until March 14. The commission's final advice will be completed by May 31.