Ndah Blames Goalkeeper Trainers For Eagles' Goalkeeping Woes
Former Olympic Eagles and Rangers International defender, Ndubuisi Ndah, has criticized goalkeeper trainers for the ongoing struggles in the Super Eagles' goalkeeping department and recommends more effective talent scouting, Completesports.com reports.
Ndah, currently the Head Coach of Nigeria National League side FC One Rocket, expressed his disappointment at the inability of the national team's coaches to secure a strong number-one goalkeeper, considering Nigeria's vast talent pool.
The 1996 Olympic gold medallist emphasized that since the era of iconic goalkeepers like Peter Rufai, Ike Shorunmu, Aloy Agu, and Vincent Enyeama, the goalkeeping department of the Super Eagles has faced persistent challenges.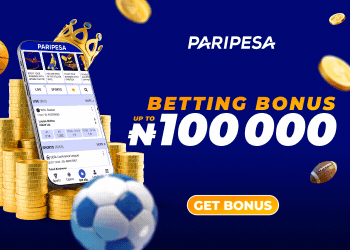 Also Read – EXCLUSIVE: Playing For Super Eagles My Dream Not Togo — Orban
In his assessment, Ndah believes that the goalkeeper trainers have failed to scout and nurture talent effectively, resulting in a significant drop in goalkeeper quality.
"In my opinion, since Enyeama departed from the Super Eagles, we haven't found a goalkeeper of his caliber or those who preceded him, like Ike Shorunmu, Peter Rufai, or Agu. I don't believe we've come close to matching their level," Ndah told Completesports.com during an exclusive chat in Uyo recently,
He added: "It's not for a lack of talent; the issue is our failure to identify and nurture these talents. We need to dig deeper to discover promising goalkeepers and provide them with opportunities to gain experience."
Ndah highlighted that Nigeria's abundance of talented goalkeepers exists within the NPFL and even the NNL, underscoring the need for a more inclusive scouting approach.
Also Read – EXCLUSIVE: Shorunmu Urges Nigerian League Goalkeepers To Believe In Themselves For National Success
"The problem lies with the goalkeeper trainers of our national team. They need to start looking within and selecting the best talents available," he stressed.
Ndah's comments reflect growing concerns about the state of Nigerian goalkeeping and the necessity for a proactive approach to address these issues.
By Chigozie Chukwuleta
Copyright © 2023 Completesports.com All rights reserved. The information contained in Completesports.com may not be published, broadcast, rewritten, or redistributed without the prior written authority of Completesports.com.