Mexico kidnapping latest updates: Drug cartel 'apologises' for attack as victims' criminal records probed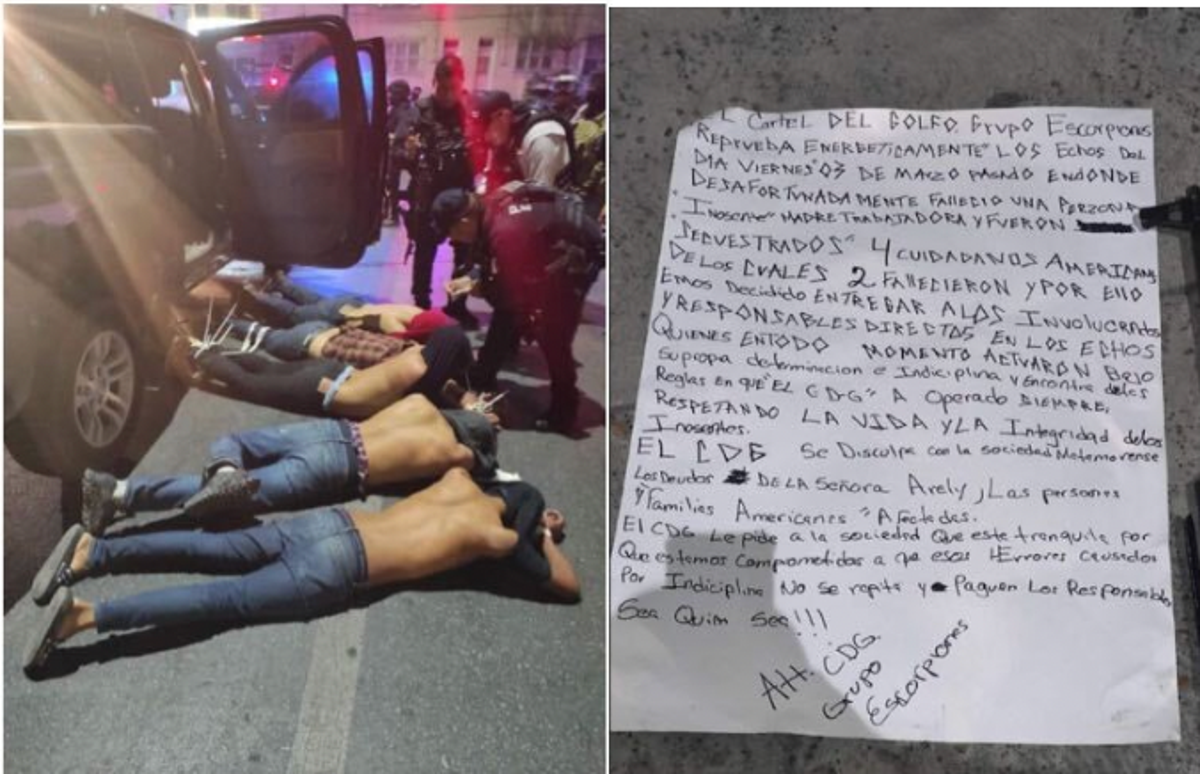 Related: Drug cartels using to pinpoint Border Agents' locations
A Mexican drug cartel has blamed five rogue members for the deadly kidnapping of four Americans in Matamoros.
The Gulf Clan's Scorpion faction made the claims in a letter obtained by the Associated Press. Photos purportedly showed the suspects with their hands tied, face down on a sidewalk after being turned in by the cartel along with the letter.
The cartel apologised for the kidnapping and said five of its members "acted under their own decision-making and lack of discipline".
"The Gulf cartel asks the community to be calm as we're committed to ensuring that these types of mistakes are not made ever again and plan to make those who are guilty pay," the letter states.
The development followed reports that Mexican investigators conducted deep background checks on the four victims – LaTavia "Tay" McGee, Eric James Williams, Shaeed Woodard and Zindell Brown – as they probe the possibility of cartel links.
A report obtained by Reuters flagged the criminal records of Williams and Woodard – finding past drug convictions.
When authorities finally located the missing tourists four days after their 3 March abduction, McGee and Williams were rescued while Woddard and Brown were already dead.