Larry Nassar stabbing isn't the first: Five infamous criminals brutalized in prison
Some of history's most notorious criminals have been victims of brutality behind bars and even lost their lives at the hands of other inmates – often because of the unspoken code of "prison justice."
The violence typically targets child killers, rapists, and child molesters, like it reportedly did Sunday when Larry Nassar was stabbed by a fellow inmate in a federal Florida penitentiary.
The disgraced former sports doctor, who was convicted of sexually abusing several female gymnasts, including Olympic medalists, is reportedly in stable condition.
However, other criminals – from notorious serial killer Jeffrey Dahmer to a low-level robbery convict who was sawed in half during a prison riot – have not gotten off so lucky.
LARRY NASSAR STABBED IN ALTERCATION AT FEDERAL PRISON, SOURCES SAY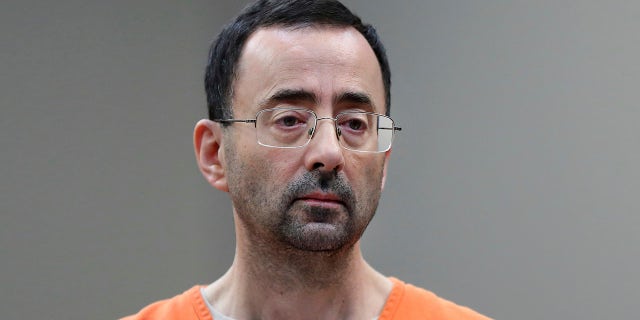 Here are five instances of high-profile criminals who faced violence while imprisoned for their crimes.
JEFFREY DAHMER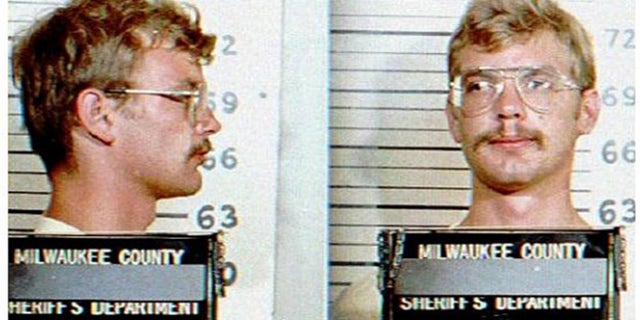 Already one of the most notorious, gruesome serial killers, Dahmer became a true-crime obsession last year after actor Evan Peters' depiction of the "Milwaukee Cannibal" in a Netflix series.
Dahmer killed, dismembered and, at times, ate 17 young men between 1978 and 1991 before his conviction and sentence of 15 terms of life imprisonment in the Columbia Correctional Institution in Portage, Wisconsin.
Dahmer's notoriety and heinous crime made him unlikely to die of natural causes.
MOTHER OF JEFFREY DAHMER VICTIM SPEAKS OUT ON NETFLIX'S 'MONSTER': 'I DON'T SEE HOW THEY CAN DO THAT
The combination of countrywide news coverage that included ghastly details of his crimes and the fact that Dahmer was a gay man who raped men drew the attention of other inmates.
On Nov. 28, 1994, fellow inmate Christopher Scarver shoved a newspaper clipping detailing Dahmer's crimes in his face.
"I asked him if he did those things 'cause I was fiercely disgusted," Scarver said in an interview with the New York Post. "He was shocked. Yes, he was… He started looking for the door pretty quickly. I blocked him."
Then he beat him with a metal bar, bludgeoned him to death, and left Dahmer on the gym floor while he walked back to his cell.
A security guard asked Scarver why he was back so early.
Scarver reportedly told the prison guard, "God told me to do it. You will hear about it on the 6 o'clock news."
JEFFREY DAHMER ATTORNEY TAPES HEARD IN SHOCKING NETFLIX DOC: 'A LOT OF REASONS TO TELL THIS STORY TODAY
If Dahmer, who was 34 at the time, did not die that day, he might have faced other attacks.
Before Scarver fatally bludgeoned him, another inmate tried to slash Dahmer's throat in front of prison guards, but he was not seriously hurt.
JAMES "WHITEY" BULGER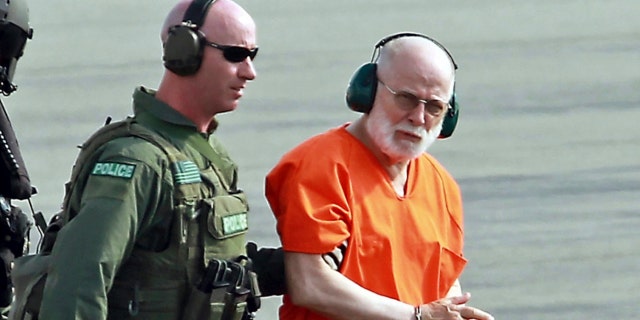 Notorious mobster James "Whitey" Bulger led Boston's Winter Hill gang northwest of Boston before going on the run and evading capture for 16 years.
By 1999, he was the FBI's second most wanted fugitive behind Usama bin Laden.
In June 2011, he was finally captured in Santa Monica, California, and ultimately convicted of 31 counts of racketeering and found to have been involved in 11 murders.
SLAIN MOBSTER WAS BEATEN BY INMATES FOR 7 MINUTES – BUT WASN'T FOUND UNTIL 2 HOURS LATER: FEDS
Despite his criminal activity, Bulger had reportedly been recruited by the FBI in 1975 to serve as an informant.
His prison assassination was planned "as soon as" he arrived in a federal West Virginia prison as an 89-year-old man in a wheelchair, the Department of Justice said in a report released last December.
He was originally housed in the same federal prison as Nassar in Florida before he was transferred to a federal West Virginia penitentiary.
His impending transfer was heavily reported by the news and a topic of discussion among prison employees within earshot of other inmates, according to the DOJ report, which said Bulger survived less than 12 hours after he was transferred.
It took seven minutes for inmates to gain entry to Bulger's cell and beat him to death early the morning of Oct. 30, 2018.
"The surveillance further showed that two individuals entered the cell housing Bulger at 6:19 a.m., closed the door behind them, and departed at 6:26 a.m.," a report on his death said.
His body was not discovered for almost two hours. After a prison guard shift change, guards made the rounds and found Bulger's body at 8:21 a.m. with no pulse and visible injuries to his head and face, according to the report.
ALBERT DESALVO "THE BOSTON STRANGLER"
"The Boston Strangler" killed 13 women between 1962 and 1964, but it was not until 1965 that the criminal behind the nickname had a real name.
During a separate criminal investigation into sexual assaults and burglaries, Albert DeSalvo confessed to being "The Boston Strangler," or "The Phantom Fiend" as the criminal was called during the mid-1960s.
However, the case remained open, and a lack of physical evidence held up potential prosecution against DeSalvo, who was convicted of the other crimes and housed in a Bridgewater, Massachusetts, prison.
DID DNA EVIDENCE ID THE REAL BOSTON STRANGLER?
While in prison, DeSalvo reportedly planned to recant his confession and "tell the truth," according to letters that were discovered by Boston journalist Casey Sherman.
This shed some doubt that led investigators to exhume his body twice in 2001 and again in 2013, after which prosecutors said DNA evidence linked DeSalvo to the rape and murder of Mary Sullivan, 19, who was "The Strangler's" last victim.
In late November 1973, shortly after he wrote the letters, an inmate stabbed DeSalvo to death in his prison cell bed.
DONALD HARVEY "ANGEL OF DEATH"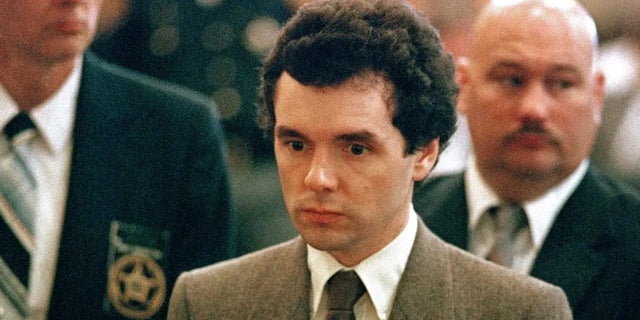 Donald Harvey was a former nurse who admitted to killing 37 people during the '70s and '80s while working in Cincinnati and London, Kentucky.
His lawyer claimed in a book that Harvey confessed to 57 murders.
Harvey believed he was acting as his victims' "angel" when he killed the terminally ill patients.
'ANGEL OF DEATH SERIAL KILLER DONALD HARVEY DIES AFTER PRISON ATTACK
"My one grandmother used to tell me every hair on your head's counted, and when it's time to fall out it'll fall out. You're gone. It's over with," Harvey once said, according to Fox 19.
While serving his life sentence, an inmate in a Toledo, Ohio, prison beat Harvey to death in 2017 in an attempt to give his victims some closure, he reportedly told a Toledo newspaper in a letter.
Harvey was 64 at the time.
NICHOLAS ANTHONY RODRIGUEZ
Nicholas Rodriguez was serving an eight-year prison sentence for robbery in Alameda County, California.
His crime was nowhere near the level of the serial killers on this list, but he met arguably the worst fate of all.
Sometimes during a 2015 prison riot in California State Prison, Solano, Rodriguez's body was sawed in half, with his abdominal organs and most of his chest organs removed, according to an autopsy report obtained by The Associated Press.
AP EXCLUSIVE: CALIFORNIA INMATE WAS FOUND DEAD, CUT NEARLY IN TWO, WITH ORGANS MISSING
His body was folded and stuffed into a garbage can in a shower stall, according to the report.
It took 15 hours to find the 24-year-old man's body.
His cellmate, Jesus Perez, who was serving a life sentence for a Los Angeles County murder at the time of Rodriguez's death, pleaded no contest four years later for the grisly murder.
CLICK HERE TO GET THE FOX NEWS APP
The motive still is not known.
Perez's lawyer argued his client was having delusions at the time.