'Diversity is good for business' – Glossy
LiveChat will greatly increase the number of your satisfied customers. I've already tried it and I can recommend it as a go-to customer service tool! Sign up today for a free trial!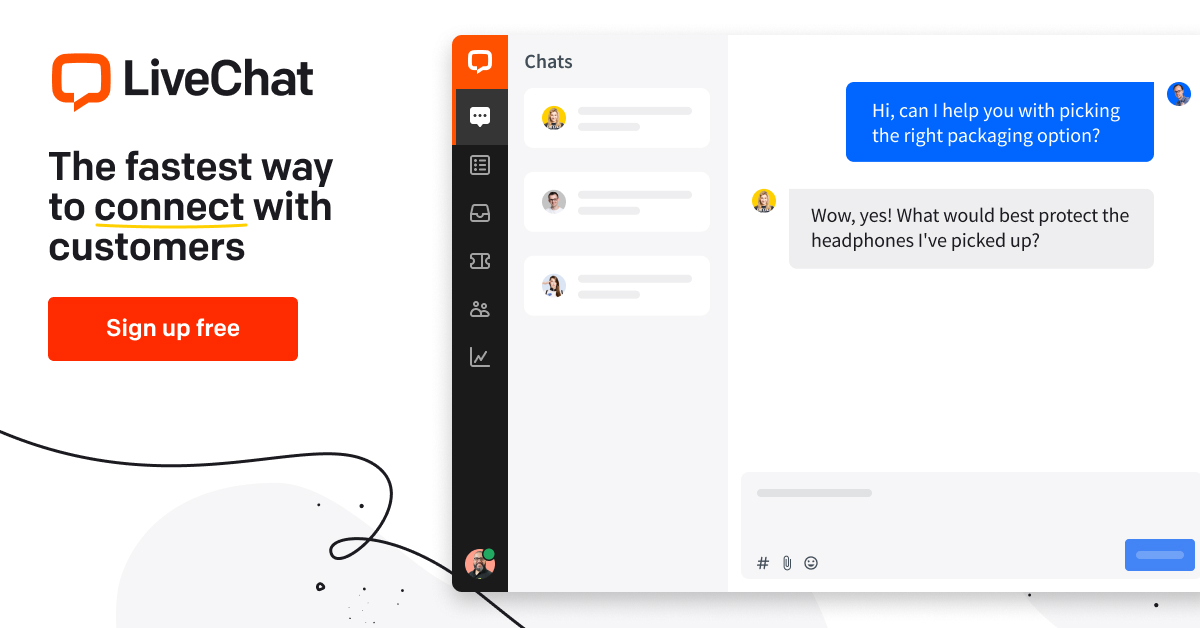 Uoma Beauty founder Sharon Chuter is more than ready for the reckoning coming to monocultural corporations in America.
"Now I can be more vocal about it because I have little to lose," Chuter said on this week's episode of the Glossy Beauty Podcast. "I didn't start my business to be a billionaire. It was part of me using a platform to speak up against what was going on."
The Nigerian-born founder launched the #PullUpForChange campaign earlier this month, calling for the brands that had come out in support of Black Lives Matter to disclose the number of Black employees on their own payrolls, including those at the corporate and executive level.
"You're not giving them jobs," Chuter said about the brands. "You take their culture, you repackage it and you sell it back to them at a premium. Meanwhile, you're not employing them."
Some beauty companies divulged these statistics, alongside promises to improve, but for Chuter, "pulling up" also means being held accountable for that down the line — every six months, specifically.
"In six months, some people won't have made much progress. That's reality. Especially right now in the Covid-19 era," she said. "So we want to establish two national days where all national companies pull up for the Black community and let us see."
The Black population makes up 13.4% of the country as a whole, but Black employees only account for 8.6% of Fortune 500 board seats and 3.2% of senior managers, according to data reported in The Economist. According to McKinsey & Company, only 1% of Black business owners get a bank loan in their first year of business, compared with 7% of white business owners. And The Washington Post found that only 1% of founders who have raised venture capital are Black; in 2018, 81% of VC firms didn't have a single Black investor.
Chuter is ultimately optimistic. "I have to be," she said. By way of solutions, she urged companies to develop executive talent from within a company's ranks while putting out calls for employment at historically Black colleges and universities; to front ad campaigns and messaging with Black models and organizers even at the cost of alienating certain consumers (or investors) who don't understand the moral urgency; and creating diversity boards that exist outside a company's own workforce.
"Unless they're independent, they do not have power to implement change because they answer to you, so they're going to give you the answers that you want to hear," Chuter said. "And that's something that every big company should be thinking of right now."
Here are a few highlights from the conversation, which have been lightly edited for clarity.
Black branding will only stop being pigeonholed as it gets more common
"White women are not used to seeing Black women on a big billboard and a big poster [or] as the face of a brand without thinking, 'It's an ethnic brand and it's not for me.' But we can't keep pandering to it. The more we succumb to that, the more we encourage that behavior. Black women have been buying from brands for decades without seeing any Black women [included]. We don't assume just because there's no Black women that we can't use it, so white women really need to get over themselves. Anybody who knows us knows we're inclusive. We make our foundations from the lightest lights, and our light shades do extremely well because many brands don't care for people who are really fair-skinned, s we cater for people from all the way on that end. We customize the formulas to understand all skin, not just our skin. All our formulas are tested on every single skin tone. And if it does not work on every skin tone it doesn't make the cut. So I've done the work to make my brand the most inclusive brand, but I will stay true to my heritage. It's almost like when you have Black heritage you have to be ashamed of it. Meanwhile, Maybelline can say 'Maybelline New York,' Burberry can say 'Burberry London.' But when you say 'Hey, I'm Black' everyone's like 'Uh, you're ethnic.'"
'Nobody's born an executive'
"If you cannot develop people within your organization then shame on you. Nobody's born an executive. Everyone is developed into an executive. It's our job to find the potential and talent in people and develop them into those roles. If you're saying in your organization you're not finding Black people then shame on you. I cannot help you with that. The pipeline question is ridiculous, too. How many of these companies have relationships with HBCUs? In America, there are colleges and universities that are Black. How can you say, 'I want diversity,' but never thought [about] the colleges that house diverse people. You don't think to go recruit talent from there and start grooming them before they even graduated, but everyday you're going to Harvard and whatever."
Black employees see the value in speaking out
"Black consumer spending in America is over a trillion dollars. How much is Black employment in America worth? Think about it. Our businesses don't get funded, and somehow grants just completely miss that point. It wasn't until brands started to really pull up [that] I was like, 'Okay we're onto something, let's really go … and step it up into gear two.' Now we need to start holding them for accountability. It wasn't just about releasing numbers. You're releasing an action plan. The most powerful thing about this movement, let me tell you — it showed Black people they had a voice. Black people within an organization started speaking up. Black people who had left companies and were treated bad started speaking up. It empowered people that you could speak up. It showed people that it's okay to speak up against the giants, and that's where we saw the storm come up. You had X employees now saying ,'Yo, this happened to me,' and the companies, they're PR are in damage control. I was getting phone calls: 'Sharon, you have to shut this down.' No, I'm not shutting anything down. This is healthy! Because that person has been hurting for years and nobody's heard them out."
Get a free .com.ng domain name and 2GB Space + 8GB Bandwidth + Free SSL Cert for N5,000 Only!



Source link