Boris Johnson news live: MPs to vote on sleaze reforms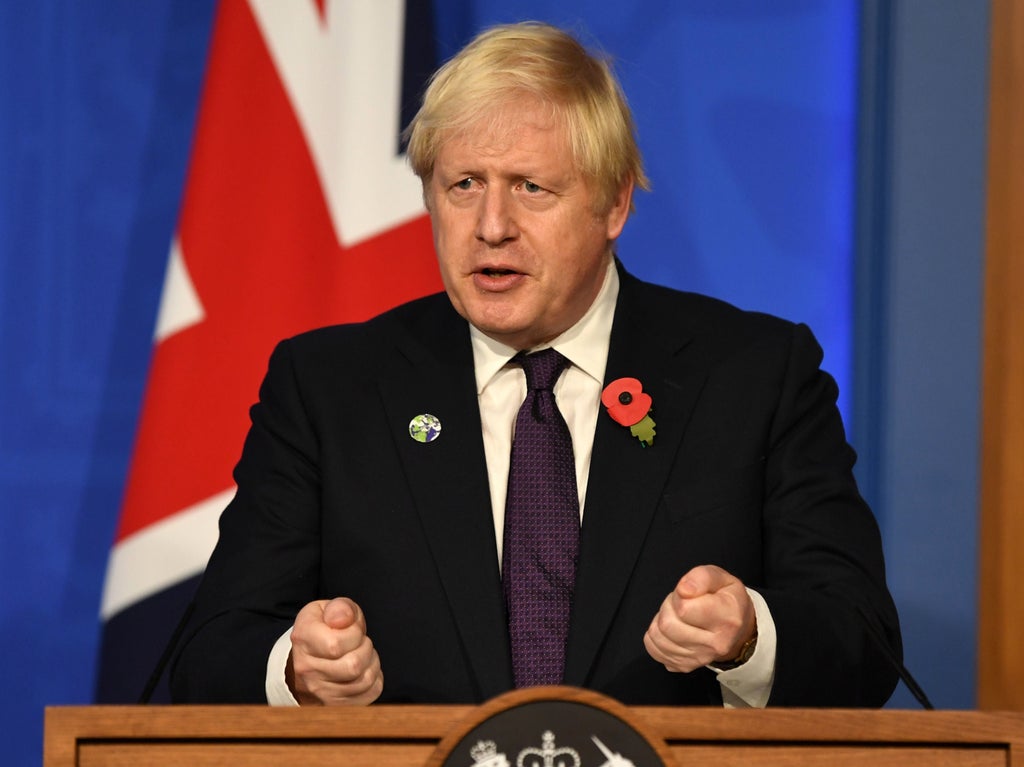 Watch live as Boris Johnson gives speech on Cop26 climate agreement
Brexit has led to UK firms paying tariffs on up to £9.5bn of exports – despite Boris Johnson's claims of a "tariff-free" deal, an investigation has revealed.
In other news, MPs are set to vote on whether to scrap the controversial standards reforms that sparked Westminster's sleaze row.
A motion to rescind the so-called Leadsom amendment, which looked to establish a review of the MPs standards investigation process and delay Owen Paterson's suspension for breaking lobbying rules, has been tabled by Commons Leader Jacob Rees-Mogg for Monday.
It comes as the prime minister admitted for the first time that he could have handled the Paterson affair "better".
(adsbygoogle = window.adsbygoogle || []).push({});