2023 holiday destinations where your money will go further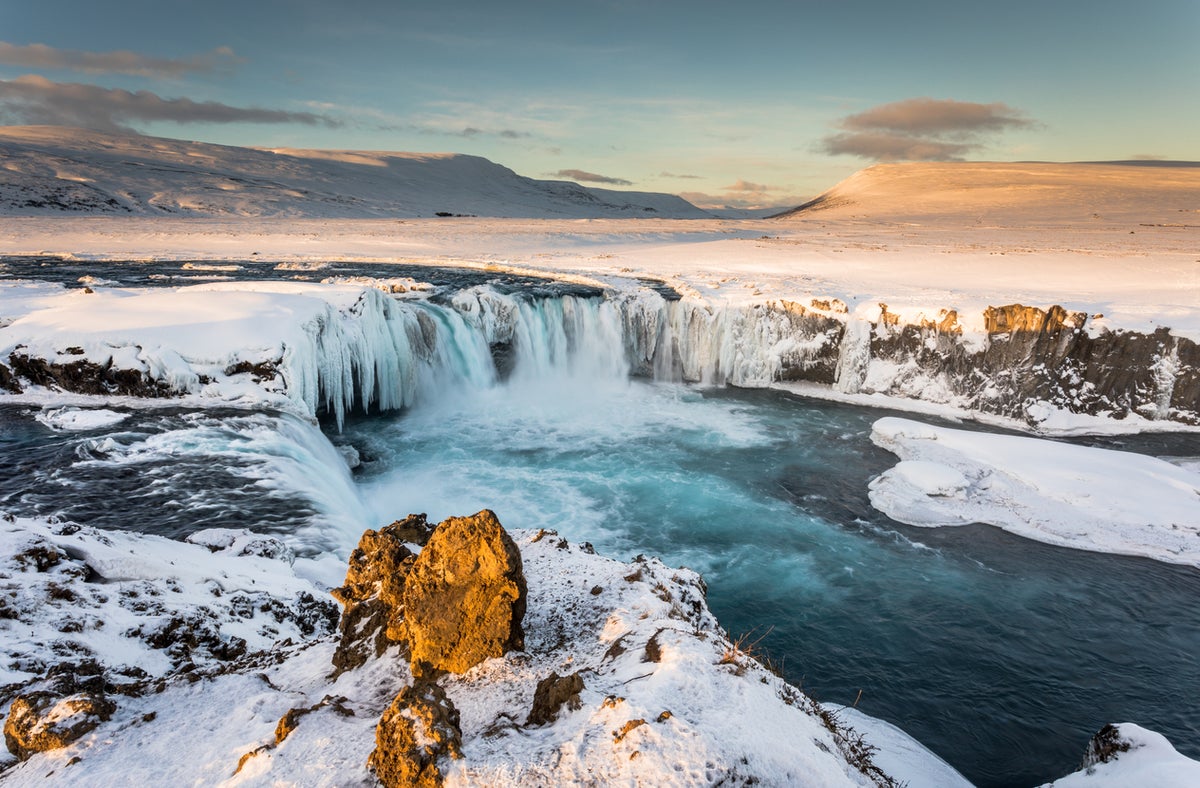 Holiday season is fast approaching, with warm weather on the way with the bank holiday at the end of this month welcoming the start of summer in the UK.
The end of the school year will soon follow, with plenty of people taking an opportunity to explore Europe.
Foreign holidays don't have to be the expensive luxury they might seem. Much of Europe remains accessible on a budget, and there are countries where your money will go further this summer due to exchange rate fluctuations.
While the pound has had a tumultuous year, its value has strengthened against the currencies of some European countries, including Turkey and Sweden, with potential for affordable summer city breaks.
Using data and information given by Jack Mitchell, head of travel money at FairFX, we've unearthed some of the best destinations where your money will go further this summer.
Istanbul, Turkey
Exchange rates: £500 can currently buy you 12,062.95 Turkish lira, compared to 9,519.25 at this time last year
Accommodation prices: Double rooms in three-star, city centre hotels available from £50 per night
Flights: Return flights from Gatwick for £190
Famously the only city in the world to straddle two continents, Istanbul is also the largest city in Europe. Steeped in history, the city has been the centre of three historic empires (the Roman, Byzantine and Ottoman empires) and many of its monuments and much of its architecture reflecting this. The main sites include the Hagia Sophia and the Blue Mosque, two neighbouring mosques built in the 6th and 17th centuries, respectively. Both are in the Sultanahmet district, known as the Old City, where many shops, restaurants and hotels line the streets.
Certainly a destination for exploring, other sights include the Topkapi Palace (once the centre of Ottoman rule), the ancient Galata Tower, and cruises along the Bosphorus Strait, where Europe meets Asia.
Bergen, Norway
Exchange rates: For £500 you will get approximately 6,583.7 Norwegian Krone; last year you'd have got NOK 5,759.95
Accommodation prices: Double rooms in thecity centre for £80 per night
Flights: Return flights from Gatwick available for £154
Norway's second city is small by city standards, with a population of just under 280,000 (roughly half the size of Manchester's), giving it the feel of a small town rather than a busy metropolitan centre. However, this is part of the appeal. Surrounded by mountains and a section of the North Sea, nature is an important part of the city, from outdoor activities (think hiking and kayaking) to a fish market that traces its roots back to the 1200s.
Bryggen, the historic area around the harbour, is a colourful Unesco World Heritage Site where tourists flock for bars and restaurants, while other neighbourhoods such as Vaskerelven and Nygardsgaten offer a less crowded experience. Whatever your fancy, make sure to take a fjord tour for a half-day boat trip to see dramatic waterfalls and steep mountains.
Read more on Europe travel:
Gothenburg, Sweden
Exchange rates: This year, £500 buys you 6,398.35 Swedish Krona, in comparison to 6,182.55 last year
Accommodation prices: Double rooms in central hotels from £71 per night
Flights: Return flights from Heathrow are currently priced around £112
Named as the most sustainable city in the world in last year's Global Destination Sustainability Index (Bergen was named in second place), Gothenburg is Sweden's second city, with a city-wide focus on environmentally friendly living. The focus on sustainability means that cycling has become a great way to navigate the city.
Many of the most popular activities consist of exploring different sites and areas, from the Botanical Gardens or Slottsskogen Park to the Haga district, one of the oldest neighbourhoods in the city. Nevertheless, the city still has its fair share of cultural activities, including a natural history museum, a science museum and the Museum of Fine Art.
Reykjavik, Iceland
Exchange rates: The current rate will get you 84,930 Icelandic Krona for £500, an increase of 1,260 ISK
Accommodation prices: Double rooms from £100 per night
Flights: Multiple airlines fly from Heathrow, Gatwick, Stansted and Luton, starting at £90 for return flights with easyJet
Reykjavik is the capital city of a country with a population of around 330,000 people, and 120,000 of them live here. It's the world's most northerly capital, a city of many opportunities for budding tourists. It's a great base for exploring many of the country's main natural sites, with drives of under two hours to Thingvellir National Park, Gullfoss Falls and the Kerid Crater (among other areas of natural beauty).
It also acts as a base for numerous Northern Lights trips, while most visitors will also go to Iceland's famous Blue Lagoon, a manmade geothermal spa located in a lava field around 50 minutes' drive from the capital. Despite all the amazing nature, it's worth remembering that the city itself also has some interesting attractions, including the Reykjavik Art Museum and the National Archives of Iceland.
Nairobi, Kenya
Exchange rates: £500 will buy you 83,395 KES in 2023, up from 74,760 KES last year
Accommodation prices: Hotels near the city centre start at under £30 per night
Flights: Return flights vary in price but can be found for as little as £480
The Kenyan capital is a gateway to the country's many world-famous safari destinations, such as the Maasai Mara National Reserve or the Tsavo East National Park, both offering excellent opportunities to see the Big Five. Nevertheless, for those not wanting to venture too far, the city has Nairobi National Park, where you can see over 100 different animals including black rhinos, lions, buffalo and giraffe.
Within the city itself, Nairobi National Museum is the best place to learn about Kenyan history, while the Maasai Market is one of the best places to go to immerse yourself in the local art and crafts scene. In the south of the city, the Bomas of Kenya showcase traditional villages that belong to local tribes, with dozens of cultural performances including music and dance.
Toronto, Canada
Exchange rates: Last year, £500 would buy you 817.40 CAD; now, it gets you 850.45
Accommodation prices: Central hotels are available from roughly £140 per night
Flights: Return flights available from £285
Toronto is Canada's largest city, a busy metropolis of almost three million people with a wide array of different neighbourhoods and districts to explore. The Entertainment District is home to many of the city's theatres, performance venues and nightclubs, while the Distillery District is a pedestrian zone that contains several 19th-century red-brick buildings and various shops, bars and restaurants. West Queen West is one of the more trendy areas, with a mix of street art and varied shops, and there are plenty of cultural enclaves across the city, such as Little India, Chinatown, Greektown or Little Italy.
Meanwhile, anyone looking to escape the buzz of the city can visit some of its green spaces. High Park is a 399-acre park in the middle of the city, while the Botanical Gardens are a series of 17 gardens that aim to "educate and inspire" with learning experiences for all ages. For a longer day out, The Toronto Islands are a small island chain, just a 13-minute ferry from downtown, with beaches, woodland and opportunities for cycling, hiking, canoeing, paddling boarding and more.
Mumbai, India
Exchange rates: At the current rate, £500 buys you 51,005 INR, compared to 49,304.90 last year
Accommodation prices: Double rooms available starting at £38 per night
Flights: Return flights from £468
Home to 12 million people, Mumbai is renowned for bustling markets, street food, buzzing nightlife and crowded roads and streets. While movie buffs might want to visit Film City to learn what goes on behind the scenes in Bollywood, architecture aficionados will want to see the Gateway of India and two of the city's Unesco sites, the Chhatrapati Shivaji railway terminus and The Victorian and Art Deco Ensemble of Mumbai (a group of 19- and 20th-century buildings, including the University Library and Rajabai Clock Tower).
Other highlights include the Chhatrapati Shivaji Maharaj Vastu Sangrahalaya, which documents Indian history from pre-historic times, or the Kala Ghoda Art Precinct, an artistic district offering several galleries and museums. Shopping can range from the high-end (in neighborhoods like Bandra and Colaba) to traditional (in markets such as Crawford Market and Chor Bazaar). Alternatively, head to one of the city's various beaches (Juhu Beach and Girgaum Chowpatty are popular) for sunsets, swimming, street food and relaxation.
Bodrum, Turkey
A popular tourist destinations with Britons, the Bodrum Peninsula (including the eponymous city) sits on the Aegean Sea in the southwest of Turkey. The city itself is built on the ancient ruins of Halicarnassus (once home to the Mausoleum, one of the Seven Wonders of the Ancient World), and is steeped in history. This includes Bodrum Castle and the Museum of Underwater Archaeology.
With average temperature highs well into the 30s between June and September, this part of the country is an excellent choice for warmth and sun during your summer holiday, with dozens of picturesque beaches and warm, turquoise waters. Other outdoor activities include hiking, sailing and exploring some of the charming surrounding towns, such as Bitez.
Read more of our reviews of the best hotels in Europe